Local Food in Bandhavgarh- Amla-Gur Chutney
'Chutney' or relish is a great accompaniment to Indian meals and snacks and add the extra flavor to them.
Amla known as Indian gooseberry and gur is known as jaggery in English. This chutney can be made in an electric grinder or a traditional stone mortar and pestle or 'sil-batta' in Hindi (used in many Indian households). Though the traditional mortar and pestle do make the chutneys more flavourful. The chutney is a great accompaniment with meals or even snacks.
Serves : upto 6
How To Make Amla-Gur Chutney. Find Full Instructions.
Preparation Time : 30 minutes appx.
Ingredients :
Amla : 100 gms
Jaggery or gur: 100 gms
Green Chillies or hari mirch : 1-2 green chillies – depending upon the taste
Cumin or jeera : (optional) : 5 gms
Amla leaves : (optional) : 50 gms
Garlic cloves : 3-4
Salt as per taste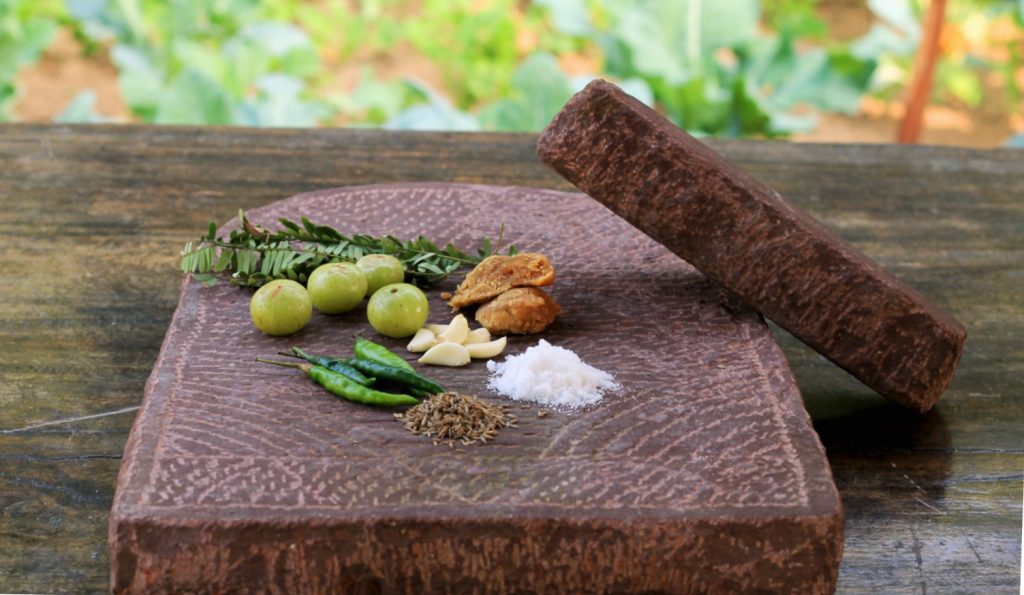 Method :
First of all wash the amla and the leaves thoroughly in water and then soak them in saltwater for half an hour.
Rise and transfer them in a strainer.
De-seed the amla.
Add all the ingredients in the blender and add a little bit of water to make a smooth paste. Do ensure that you add as little water as possible as the consistency should remain thicker.
Transfer it to a small bowl and add salt as per taste and mix thoroughly.
Enjoy it with meals like roti-sabji or even khichdi.
Courtesy : Chef Vijaylaxmi