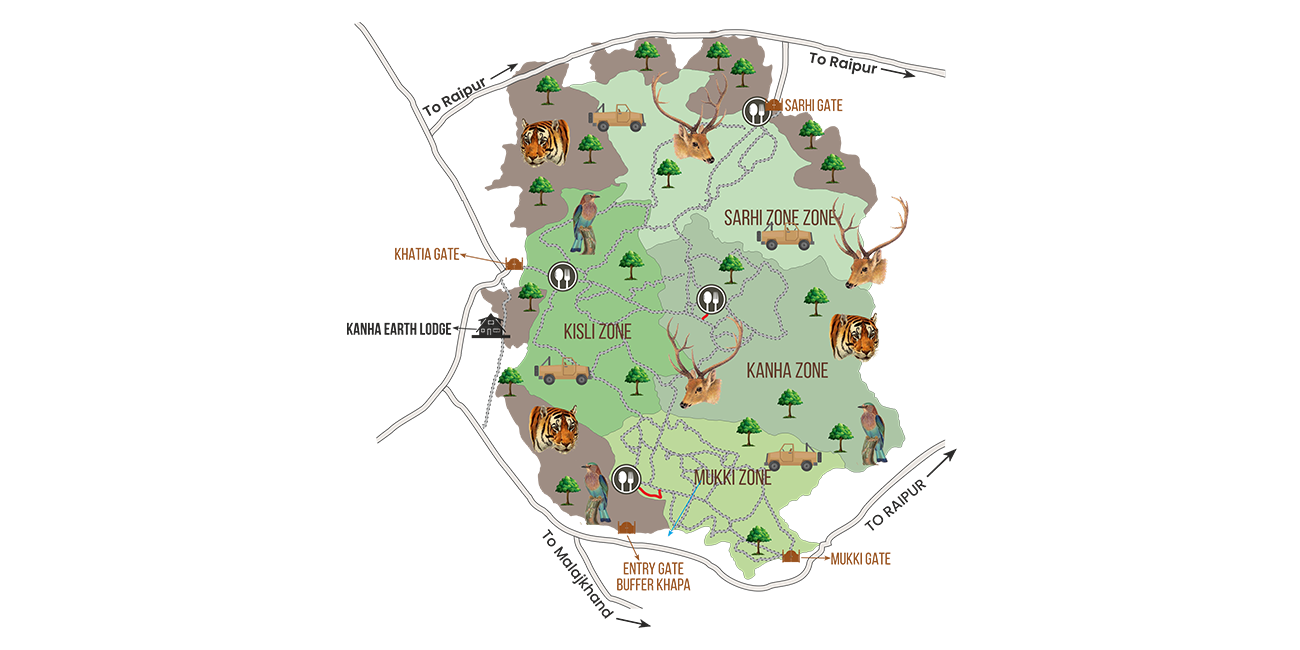 Click to enlarge
Reclining across a sprawling area
of 1,949 sq. km.
with 940 sq. km of core area and 1,009 sq. km of buffer zone; in the Mandala and Balaghat districts, Kanha National Park makes for an ideal tiger country.
Park Information
Located in the Central Highlands, in the Maikal range of Satpuras, Kanha National Park is one of the largest parks in Madhya Pradesh. The lush Sal and Bamboo forests of both Kanha and Pench are believed to have provided inspiration to Sir Rudyard Kipling for his famous narrative, "The Jungle Book". Yet, Kanha's greatest achievement has been the preservation of Hard Ground Swamp Deer or Barasingha, from near extinction. They numbered just sixty-six in 1970. Today, there are numbers that have multiplied manifold, so much so that two years back some Barasinghas were relocated to Satpura National Park, where their population is stabilised.
Kanha's undulating landscape is dotted with dense groves of vegetation, hillocks and open meadows. Of all these habitats, it is Kanha's meadows that are its lifeline, as they sustain large numbers of Chital, Sambar, Barasingha and Gaur, which in turn support populations of predators and co-predators like Tigers, Leopards, Wild Dogs, Jungle Cats and Foxes.
The park is primarily a moist Sal and moist mixed deciduous forest where Bamboo, Tendu, Sal, Jamun, Arjun and Lendia, Sindoor Tree or Vermillion Tree flourish. Home to over 1,000 species of flowering plants and about 300 species of birds, Kanha's flourishing habitat and natural beauty makes it one of the prime wildlife destinations in the world.
Highlights
Size
The size spread over a sprawling 1067 Square Kilometer
Forest Type
Mix Decidious Forest with prominent Sal Vegetation
Mammal Focus
Tiger, Leopard, Sloth Bear, Barasinga, Four Horned Antelope, Wild Dogs, Gaur
Birds
Crested hawk eagle, White rumped shama, Lesser whistling duck, Jungle Owlet, Indian peafowl
Exclusive Park Activities
Click to read more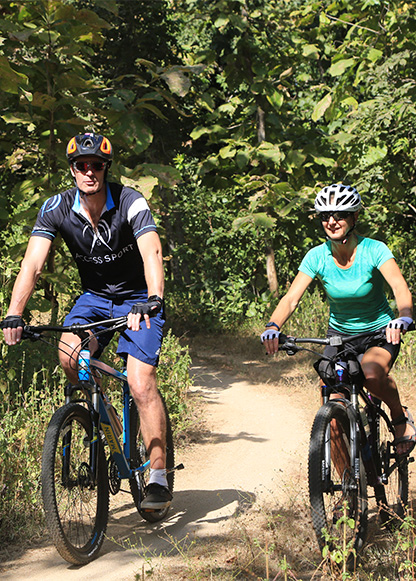 Khatia Trail
The Khatia trail walk takes place in the Khatia buffer zone of the park, for a duration of approximately two hours. A permit needs to be obtained from the forest department for this walk. Pugdundee Safari vehicles drop you at Khatia gate. Accompanied by a local guide from the forest department, this walk can lead to chance encounters with spotted deers, sambhars and some other wildlife. Soak in the surreal sights of the flora and fauna that embrace you during this walk. Enjoy the perks of birdwatching, butterflies flitting from bush to bush or even sighting some unique reptiles.
Khatia Trail
Click to read more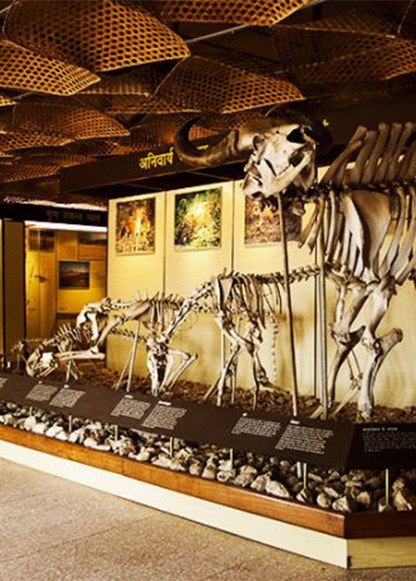 Kanha Museum
Kanha museum is located inside the Kanha National Park and is set in a colonial building housing a few halls. It showcases the splendour and history of the park with fascinating exhibits of various wildlife.The Kanha Museum, managed impeccably by the Forest Department, is also a befitting example of an environmentally sustainable initiative that preserves the local art and culture. Guests having valid tickets to the Kanha core zone can visit the museum during the breakfast break of their safari.
Kanha Museum
Click to read more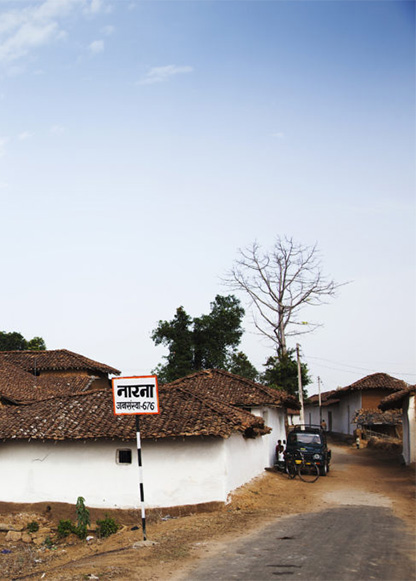 Mud villages of Kanha
A visit to the adjoining Gond tribal villages can be a fascinating experience. The mud settlements are adorned with tribal paintings and are every photographer's delight. You can experience the rustic flavours of countryside life while indulging in a chat with the locals to give you deep insights into their lives and livelihood. A visit to the local Narna village school can also organised on prior request where you can offer the gift of your time by volunteering, or simply spending some precious moments, interacting with the wonderful bunch of local children.
Mud villages of Kanha
Where to stay while in Kanha
Kanha Earth Lodge is spread over 16 acres of natural forest & is tucked away in a small tribal hamlet bordering Kanha Tiger Reserve. Its unique location ensures that it is close enough for easy access to the park, but still far enough from the busy tourist hub of Kanha National Park to offer its guests a true wilderness experience.
It is built in less than 10% of the 16 acres of natural forest that houses it. The lodge and its furniture are constructed and designed using local material, waste, and recycled wood, a true reflection of impeccable standards in green architecture. The absence of neighbouring lodges or thoroughfare creates an ideal setting for a peaceful and reflective time of relaxation and rejuvenation while enjoying India's premier tiger reserve.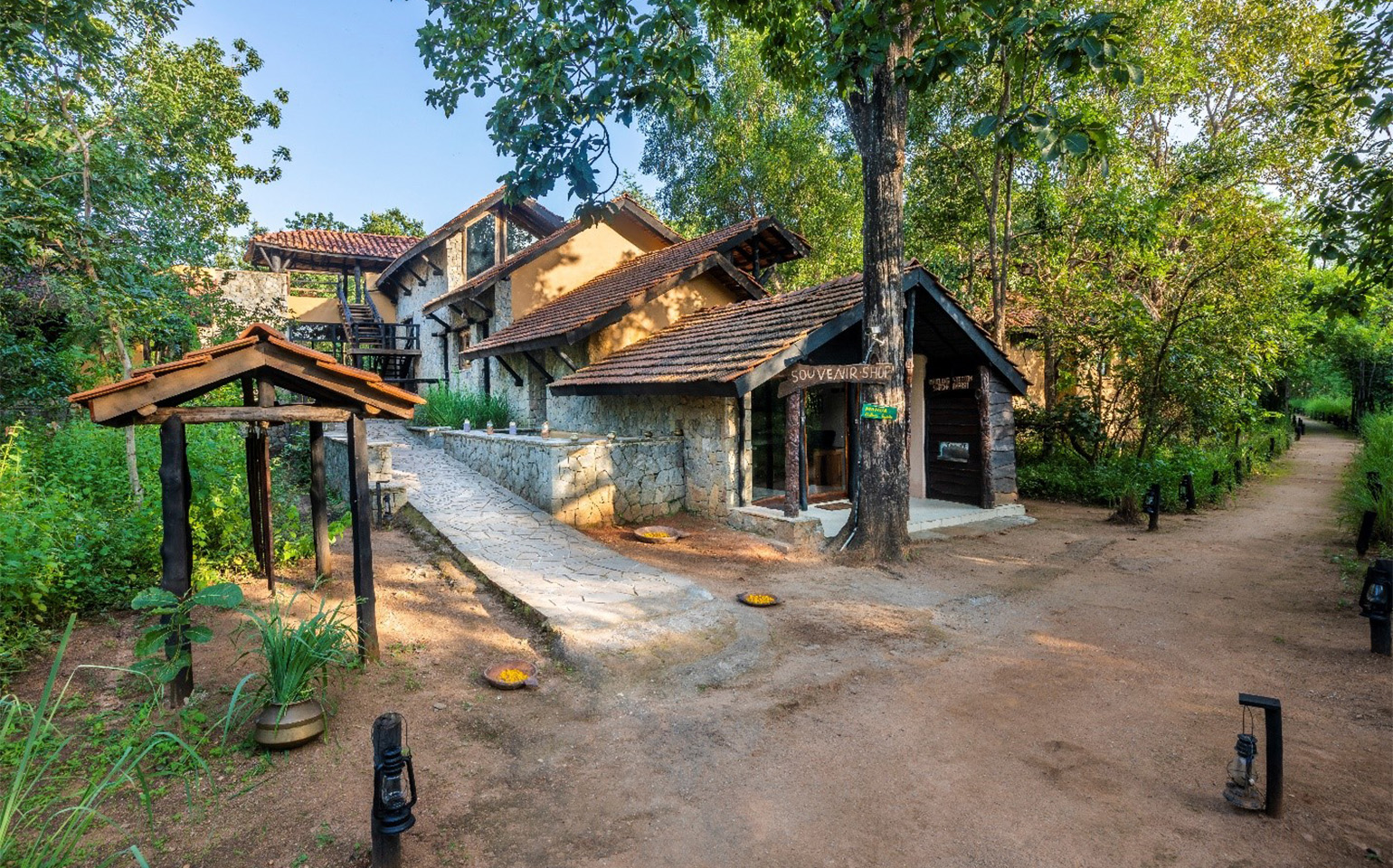 How to reach Kanha National Park
By Air
Jabalpur (176 kms), Nagpur (270 kms) and Raipur (225 kms) are the best-suited airports for Kanha. There are many daily flights by national airlines and it's a 4-hour drive from Jabalpur, 5½ hour drive from Nagpur & Raipur. Taxis can be booked from the hotel you are staying in or from tour operators. There are not many options for taxi booking on arrival.
By Train
Gondia and Jabalpur are the two nearest railway stations from Kanha. Gondia is 130 kms / 3 hrs and Jabalpur is 176 kms / 4 hrs drive from Kanha. There are several trains to these stations connecting the rest of India to Kanha.