Best places to eat in Satpura National Park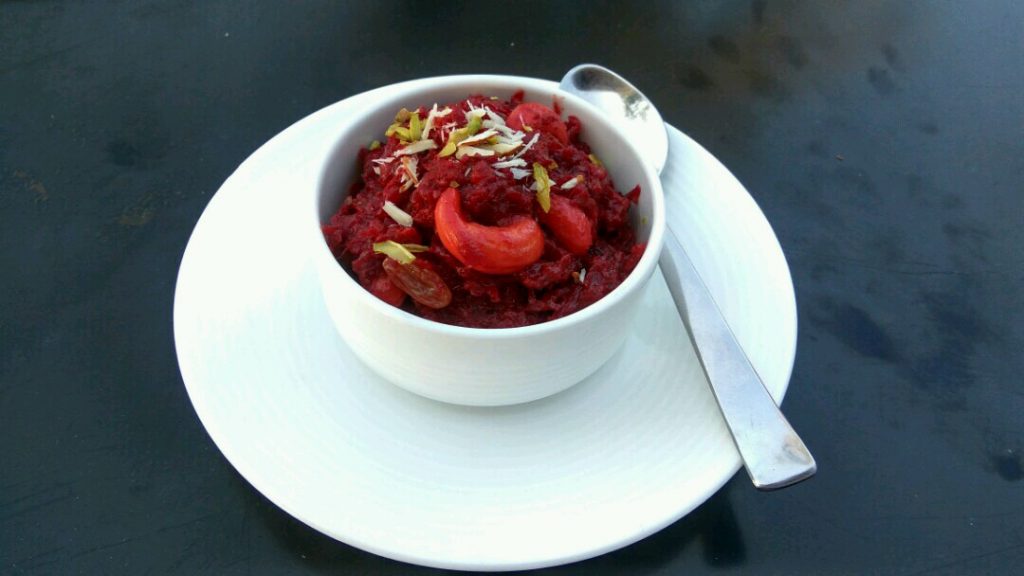 Halwa is a popular Indian dessert and is an instant favourite during cold winter months and for festive occasions. It is an aromatic pudding and can be made with a variety of ingredients. Our chef adds a twist on the traditional halwa by using beetroot as the key ingredient.
There is much more to beetroot than its overpowering vibrant hue. Beet is full of vitamins and minerals and is packed with powerful antioxidants while being low in fat. Being such a nutritional powerhouse, it is slowly gaining popularity as the new super food.
Beetroot 'Halwa' Pudding
Serves: 4-5
Preparation Time: 20 minutes
Cook time: 40- 50 minutes
Ingredients:
Grated beetroot : 3 cups
Full fat organic milk: 4 cups
Sugar : 6 tsp or as per taste
Ghee (clarified butter): 5-6 tsp
Powdered green cardamom (elaichi): 4-5
Cashews: 10-15
Raisins: 1 tsp
Chopped pistachios (pista) or almonds (badam): optional
Method:
Peel and grate the beetroot.
In a thick bottomed pan (kadai), add beetroot and milk on a low flame.
Keep on stirring at intervals and let the mixture come to a boil.
The beetroot will cook in the milk start to reduce. When the milk has reduced, add the ghee and sugar to the pudding and stir well.
Keep cooking it further on a low flame while stirring occasionally.
Add cashews, cardamom powder and raisins.
Simmer till all milk is evaporated and switch off the gas burner.
You may want to garnish it with chopped almonds/ pistachios.
Serve hot.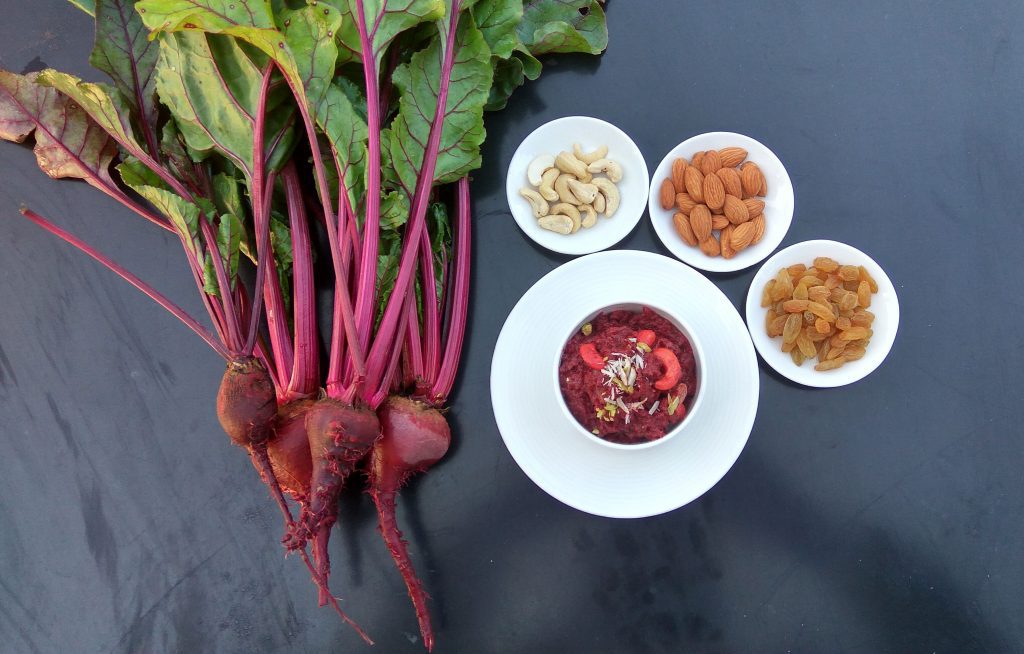 Courtesy : Chef Pankaj Fulera