Kankatti Tigress With Her Cubs -Bandhavgarh National Park
One of the dominant females in Bandhavgarh, Kankatti was seen a few days ago with her 3 cubs. The cubs are very young yet, approximately two months old. The tigress was seen only once before with her family.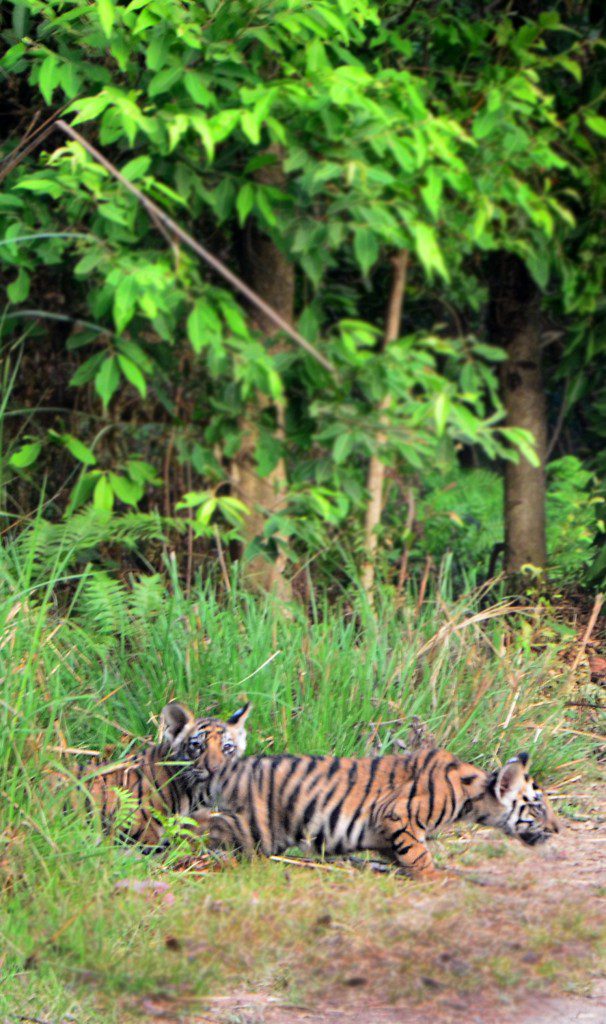 According to the local guides, it is unusual that she has taken such young cubs out. The females would take out cubs when they get a little older than this, around 3-4 months. She is also seen very cautious and rapid while moving the cubs. The reason behind this is said to be the new male who is frequently seen in Tala, her territory.
Tigeress in Bandhavgarh National Park
Apparently, this new male is not the father of her cubs and would kill them in the first opportunity. This tiger is called Jobhi male and is certainly a huge, healthy full-grown specimen. He has no stripes on his front legs starting shoulders to paw, a very unique pattern and his identification key. This 'mystery male' is said to be the danger for the lives of Kankatti's cubs.
Photo courtesy: Shivraj Singh, Mr. Shivram Subramaniam