Spread across a sprawling area of 1150 sq. kms., Bandhavgarh National Park is known as one of the best places to spot Tigers in India; and also has one of the highest density of tigers in the world. Spread over thirty-two hills and expansive grasslands with a flourishing vegetation; Bandhavgarh is surrounded by the Vindhya hills, in the Umaria district of Madhya Pradesh, in Central India.
Bandhavgarh celebrates a rich historical past and a diverse population of flora and fauna. Mythologically, Bandhav-garh translates to "the brother's fort" and is believed to have been gifted by Lord Rama, to his devoted brother (bandhav) Laxmana, when they returned victorious from Lanka.
The Bandhavgarh National park has twelve natural waterholes, several historical monuments, and remains of ancient caves that are witness to the two-thousand years of history.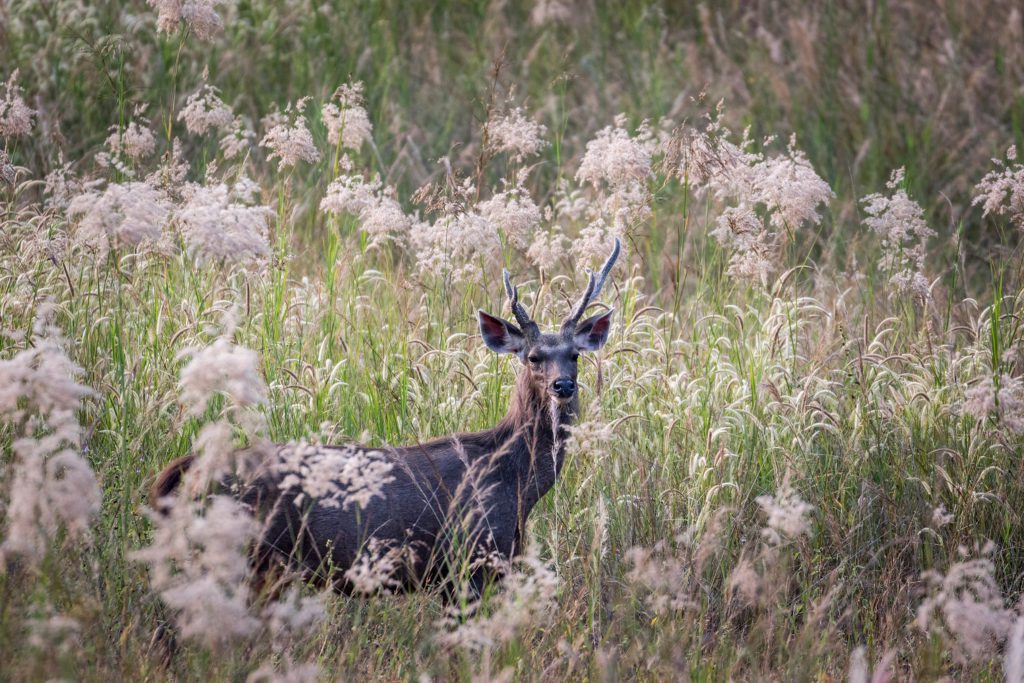 With tiger at the apex of the food chain, Bandhavgarh supports thirty-seven species of mammals, more than two-hundred fifty species of birds, about seventy species of butterflies and a large number of reptiles.
Here are a list of 5 top things to do in Bandhavgarh beyond safari:
1 ) Cycling Trails:
Explore the serene countryside on a cycling jaunt. If you are put up with us at Pugdundee Safaris, our expert naturalists are more than happy to accompany you and take you around on a leisurely tour through the villages, and the forest buffer zone. Explore the pristine jungles and the rural settings of Bandhavgarh, while pedalling through the glorious countryside.
2 ) Walking Trails and Village Visits: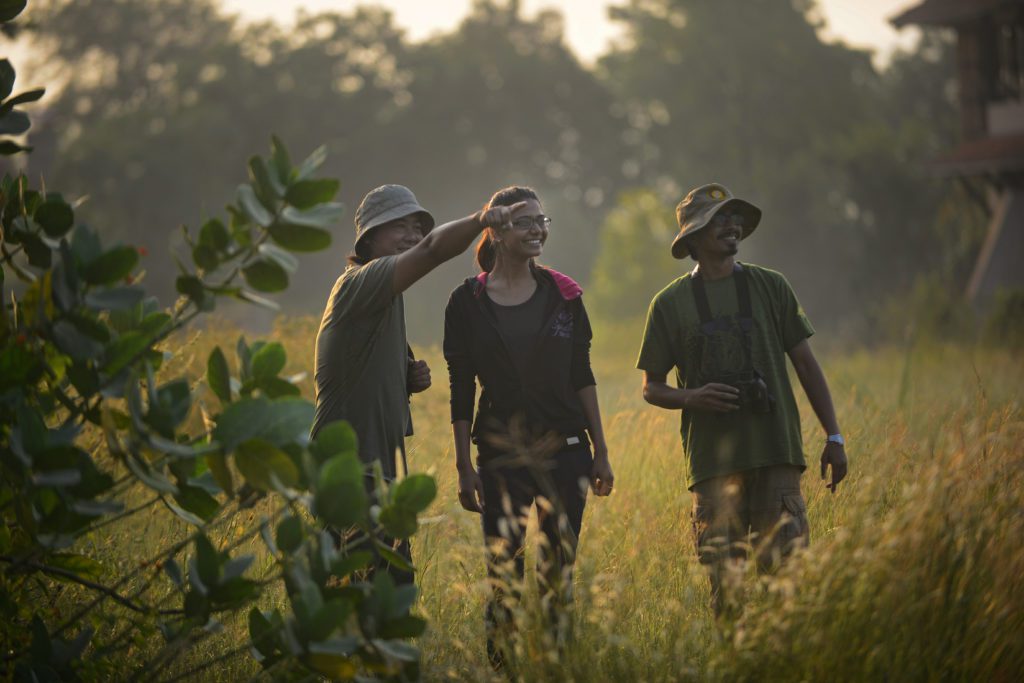 Explore the wilderness in the periphery of the park. Our trained naturalists are happy to accompany you. Have a fascinating experience learning about the rich and diverse flora and fauna and biodiversity, while on foot. This intimate experience lends a unique charm, and throws open new vistas and lessons.
Explore the local hamlets and villages, and carry back memories of the bountiful culture, tradition and the lives of the indigenous tribes of the region. Interact with the locals, and if your inner desire propels you to volunteer for one of our community programs, go ahead, plunge in.
3 ) A Visit to the Mythological Shesh Shaiya: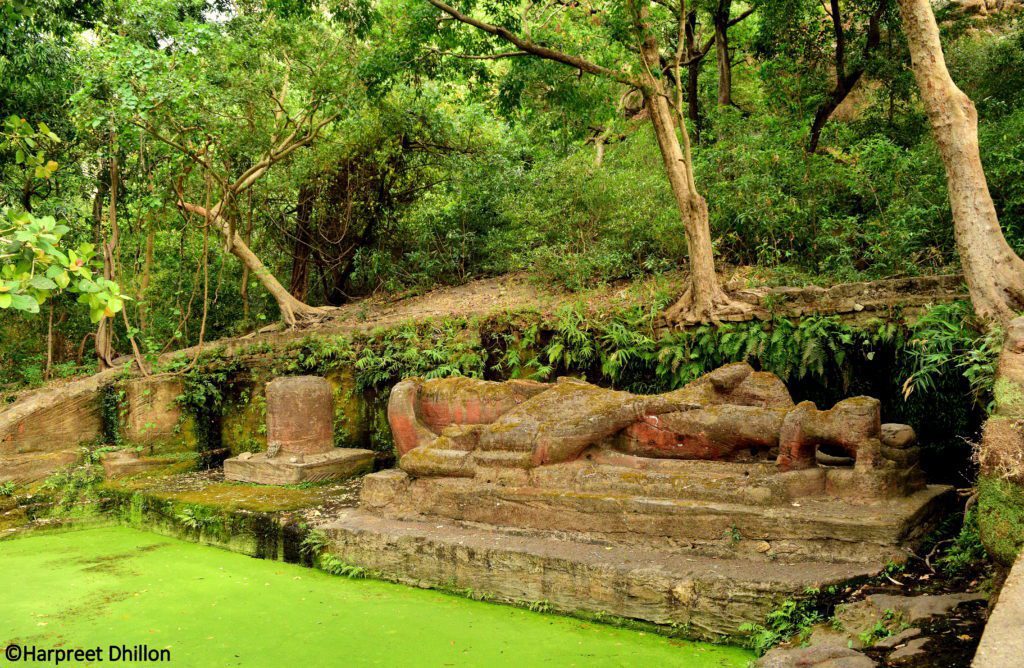 The sandstone Shesh Shaiya statue of Lord Vishnu, is much revered and adorned with oil lamps by the devotees.
Believed to have been constructed in the 10th century A.D., Shesh Shaiyais an 11 meter long Lord Vishnu's reclining posture, with a canopy of seven hooded serpent called Sheshnag.
The statue is located at the source of the Charanganga, a perennial river that waters the beautiful meadows below. Charanganga merges with the Sone River, a tributary of the holy Ganges and is the lifeline of Bandhavgarh.
There are also statues of Bramha and Shiva here.
Sheshaiya is open for guests to visit during Tala zone safari.
4 ) Dance to the Local Flavours of Baiga Music:
The Baiga adivasis are a forest-dwelling, indigenous tribal community of Central India. Baigas live in close intimacy to nature and were erstwhile nomadic hunter-gatherers. They are extremely knowledgeable about the medicinal and healing properties of the various flora found in Central India. The Baigas possess a keen knowledge of their environment, and of the biodiversity of their region which they pass on from one generation to the next.
Interact with the local Baiga tribes and shake a leg or two with them, if you please; as they perform the local Baiga community dance. Or, simply watch spell-bound as they put up a heart-warming performance, especially for you.
A Baiga cultural performance and an interaction with the Baiga community can be fixed on prior request with us at Pugdundee Safaris.
5 ) Day Visit to Bansagar or Ban Sagar Dam:
Ban Sagar Dam is a multipurpose river valley Project, on Sone River situated in the Ganges Basin, 85 kms from Bandhavgarh. It is equipped with both irrigation and hydroelectric power generation. The Bansagar Dam was constructed near the Deolond village, in the Shahdol district.
The project was called "Bansagar" after Bana Bhatt, the renowned Sanskrit scholar of the 7th century, who is believed to have hailed from this region, in India.
The dam is an hour and thirty minutes drive from Bandhavgarh, and is a good sight seeing option for travellers keen to explore places in and around Bandhavgarh.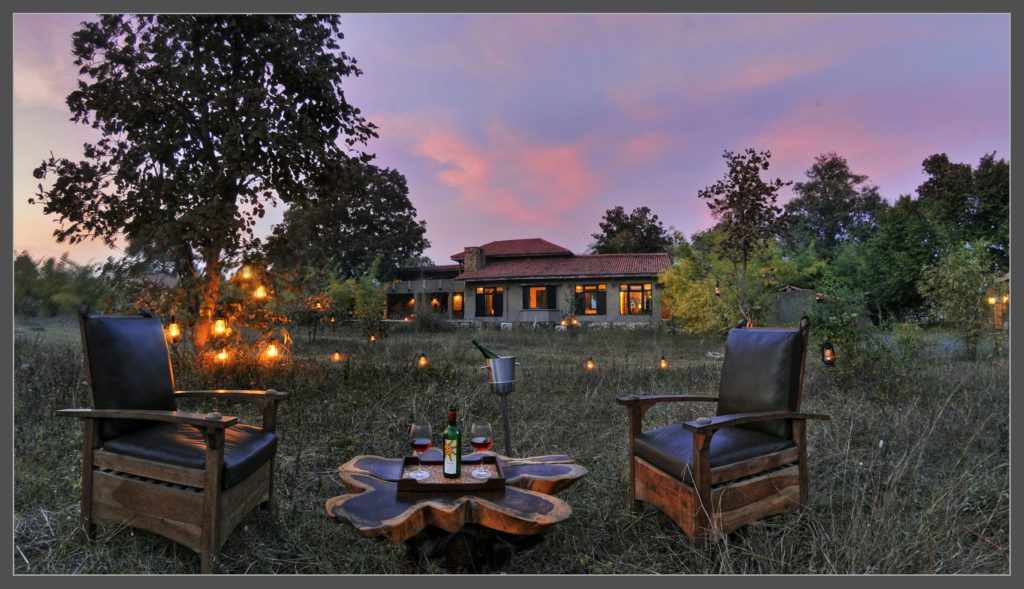 King's Lodge and Tree House Hideaway are two serene, eco-luxury getaways in an idyllic, forested estate, from Pugdundee Safaris. Located in close proximity to the Bandhavgarh National Park, these unique havens lie in the lush lap of nature, offering the weary traveller a pristine wilderness experience, parallel to none other.
To plan a trip to Bandhavgarh you can read our travel guide here
Come, explore the fascinating terrains and meadows of Bandhavgarh and soak in these one-of-its-kind experiences. Get enchanted by nature's mystical charm, and don't forget to become one with your origins; and the expansive scenic and mythological beauty that is offered to you with unbridled love.
We promise to enhance your experience and make it a memorable one, if you bestow us the privilege to do so.
Allow our trip curators at Pugdundee safaris to assist you in your bookings with us at:
Email- enquiry@pugdundeesafaris.com or Call us at- +91-11-40136322
Author: Natasha Sinha