An adrenaline pumping tiger safari can transport you to a whole new world of adventure. Spotting the Royal Bengal Tiger in the wild is an experience parallel to none. The regal strides, the gracious demeanour, the royal stripes blending in the wilderness; make it an exclusive experience to cherish for a life time to come.
We, at Pugdundee Safaris would want you to witness the royal cat in an experience which is exquisite and beyond compare. Therefore we share with you a few ready reckoners that will make your tiger safari experience an exclusively unique one.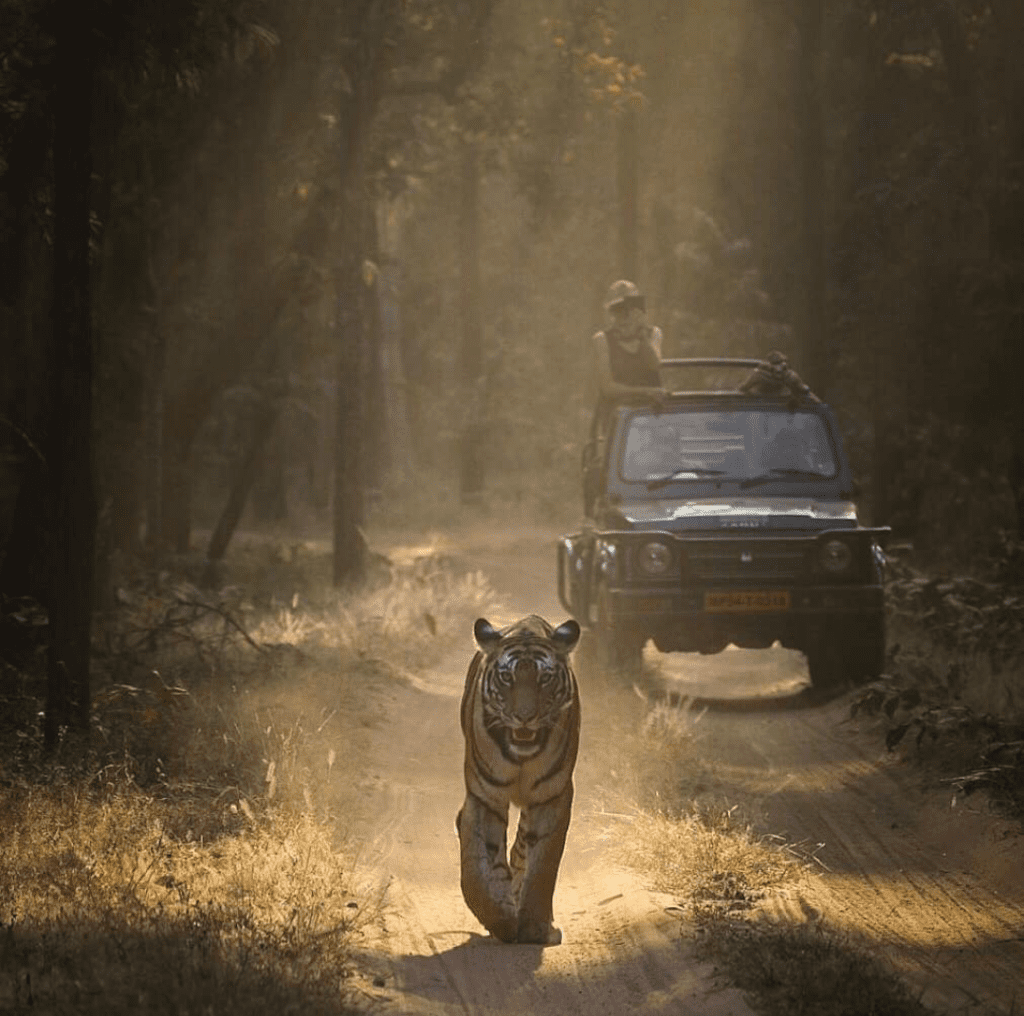 Here are a List of Top 5 Tips to Make your Tiger Safari Special in India
1) Book your Tiger Safari at least 120 Days in Advance:
Indian Tiger reserves have limited jeep carrying capacity for park entries. The ticket sales open online, 90-120 days in advance for most of the popular parks, and these tickets get sold out within a day or two of opening. For peak periods the tickets sometimes get sold out within hours of opening. If booked timely, this also ensures that you also get the best zones within the park.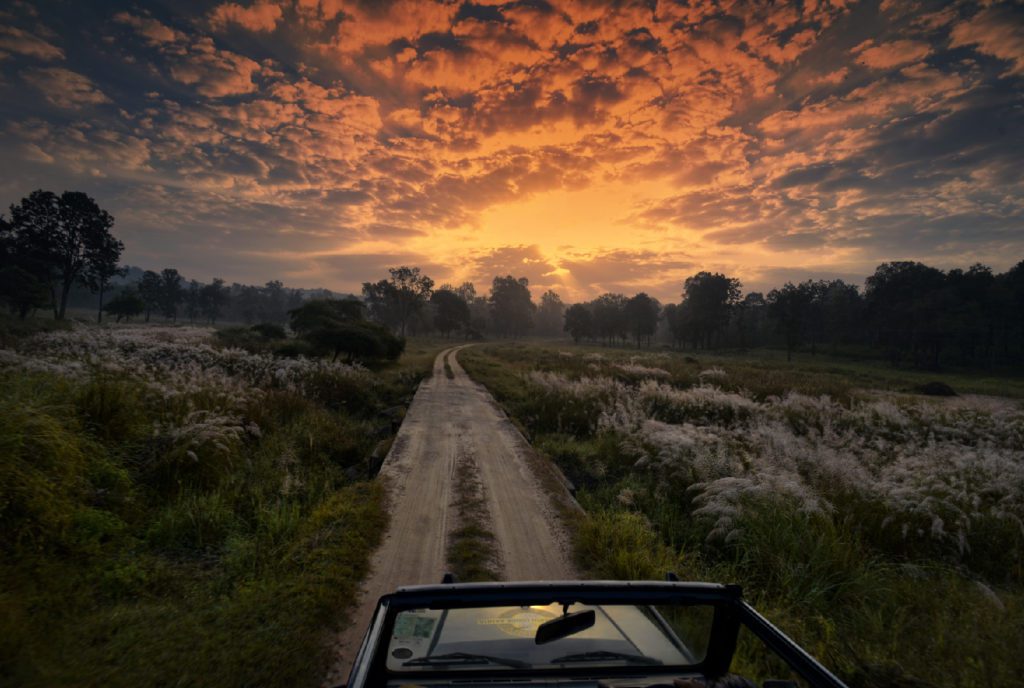 Usually the safari operators or lodges book the guests into the safaris, thereby enabling them to give them the best possible options.
2) Opt for a Safari with an Experienced Naturalist:
All safaris in popular tiger reserves require a forest guide in the jeeps, to monitor and regulate the safari. There is a high probability that they are not well versed with flora & fauna and if they are, only a few speak English. This rule is in place, so as to encourage local employment opportunities, and integrate locals in the emerging eco-tourism sector.
Over the years many have become experts in interpreting the flora and fauna, and have even learned English, downside is that they are on a roster and a different guide is provided for every safari.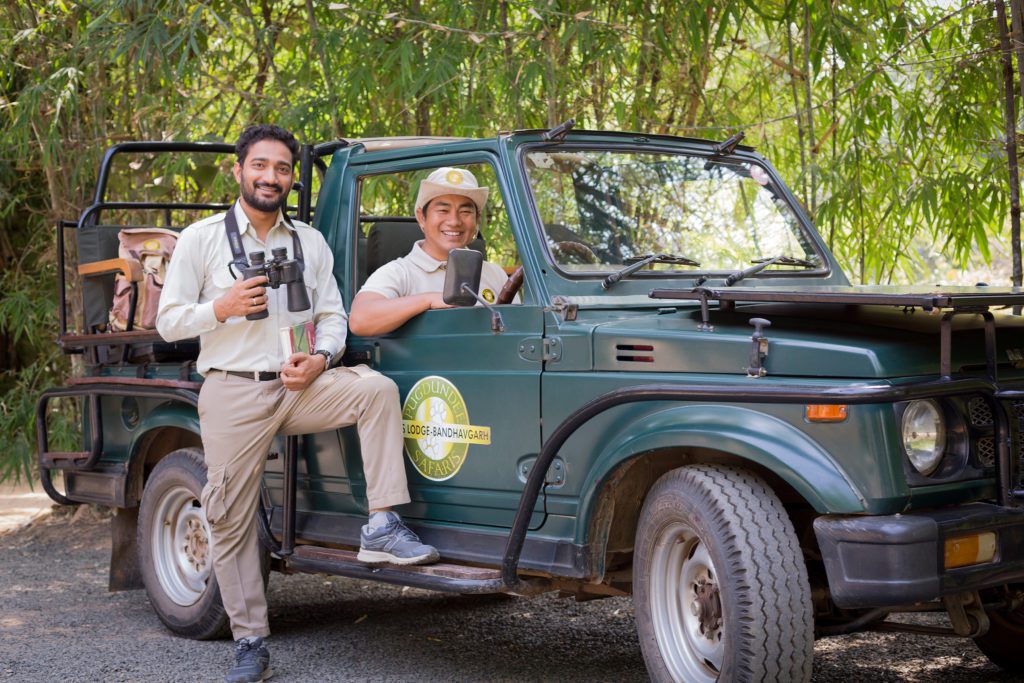 Few good lodges have English speaking, trained, and experienced naturalists available. These naturalists make the safari experience interesting and consistent.
The best option is to book with lodges which have their own team of trained naturalists.
3) Experience a Mix of Different Tiger Reserve Zones:
All the popular tiger reserves have many zones open for tourists.
Bandhavgarh has three important zones: Tala, Magdhi and Khitauli.
Kanha has four important zones: Kisli, Kanha, Mukki and Sarhi zone.
Park tickets are available zone wise. It is best to do a mix of different zones to experience the entire park. Some zones in the same park tend to have a different habitat, resulting in diversity of flora & fauna.
Tiger sightings also tends to move around from one zone to another, depending on a tigress with cubs, water and food availability, etc.
Many parks also offer zones in both core and buffer forest of the tiger reserve.
4) Clothing:
In majority of the tiger reserves the temperature on the weather site looks warm or moderate, and many guest come prepared accordingly.
However, even in months like October and April which are considered warm months, the safari can be cold, as it gets very windy in an open jeep driving through a forested area. In these months the first two hours of the safari can be really cold, but once the sun is out it gets warm and sometimes hot.

November to March come with lovely, sunny days; but safaris can get bitterly cold. So during this period good warm clothes are suggested. Most good safari operators also provide blankets and hot water bottles for these months, to carry on the safari.

Therefore, it is best to come prepared accordingly with weather appropriate clothing.
5) Minimum of 5-6 Nights to Ensure Sightings:
Most guests come to the Tiger reserves hoping to see a wild tiger. For many of them its on their bucket list of things to see or do.

Sighting wild tigers is a matter of chance, though a lot also depends on the weather, season and your naturalist and driver.
Sometimes you hit the jackpot on the first drive, and sometimes never. Sometimes you do see a tiger, but it's not a great sighting. It may be very far, or one where the tiger vanishes into the thicket.

Therefore, it is best to give yourself a minimum of five-six nights with eight to ten drives; spread over two tiger reserves; if not more. This will ensure your chances for a great sightings.
You are spending a lot of time & resource to reach the parks, so it is wise to give yourself a few extra days.

You may have a few straight safaris with no tiger sightings, and you may want to take its easy, or sleep in late and miss one or two. That's the time when the best sightings will happen.
Law of averages applies mostly with tiger sightings, so be consistent and patient.
See you soon on a tiger safari!