Cycling in Kanha Pench National Park
Pugdundee Safaris organized the first ever TOFTigers Bike 4 Tiger challenge. 18 cyclists from the UK covered over 180 kms off-road biking from Pench Tiger Reserve to Kanha Tiger Reserve over 3 days with tented camping in 2 beautiful locations in the corridor forests between the reserves.
Its aim was to trace a possible tiger's route through the these critical corridor forests at the same time raise further funds for TOFTigers Kanha Village Wildlife Guardians, which is being run in cooperation with the forest departments of Pench and Kanha. The aim is to support a team of bordering village guardians, all local villagers, who are trained to keep their eyes and ears open for illegal activities and track wildlife movement in their village areas. Funds raised by these challenges are to ensure their long term support and expand the number of guardians around these two parks and the critical buffer forests biked through on the challenge, over the coming months and years.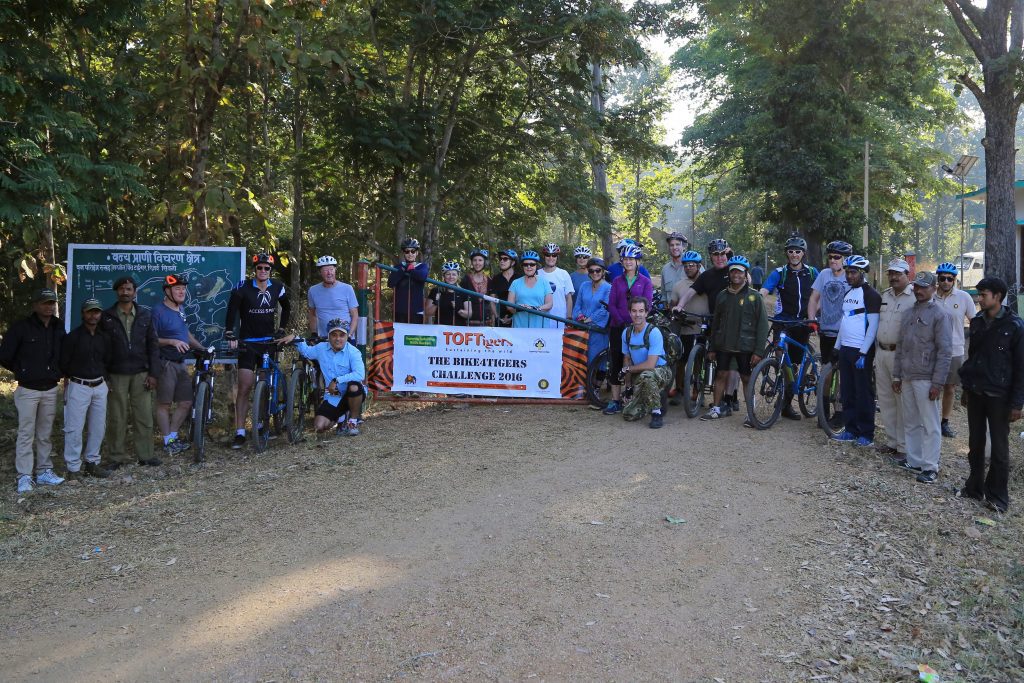 At Rukad (Pench National Park) Starting point of the Cycling Trip.
Cycling through the Rukad Forest
Big cat spoor on trail in Rukad on Day 1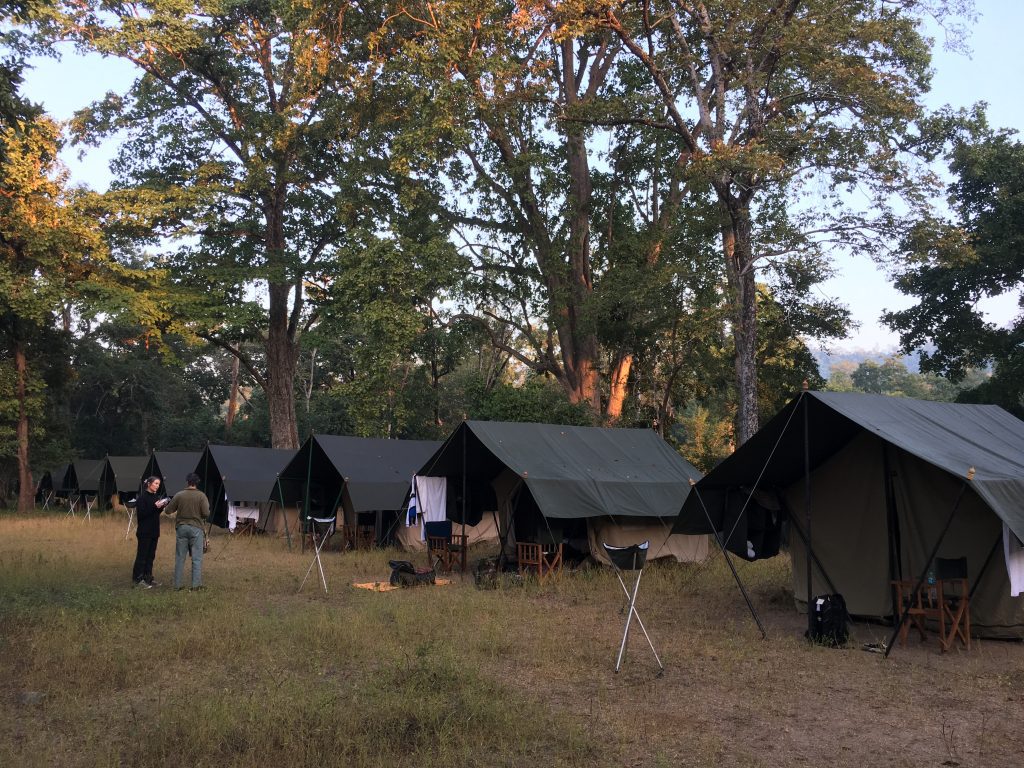 Day 1 at Camp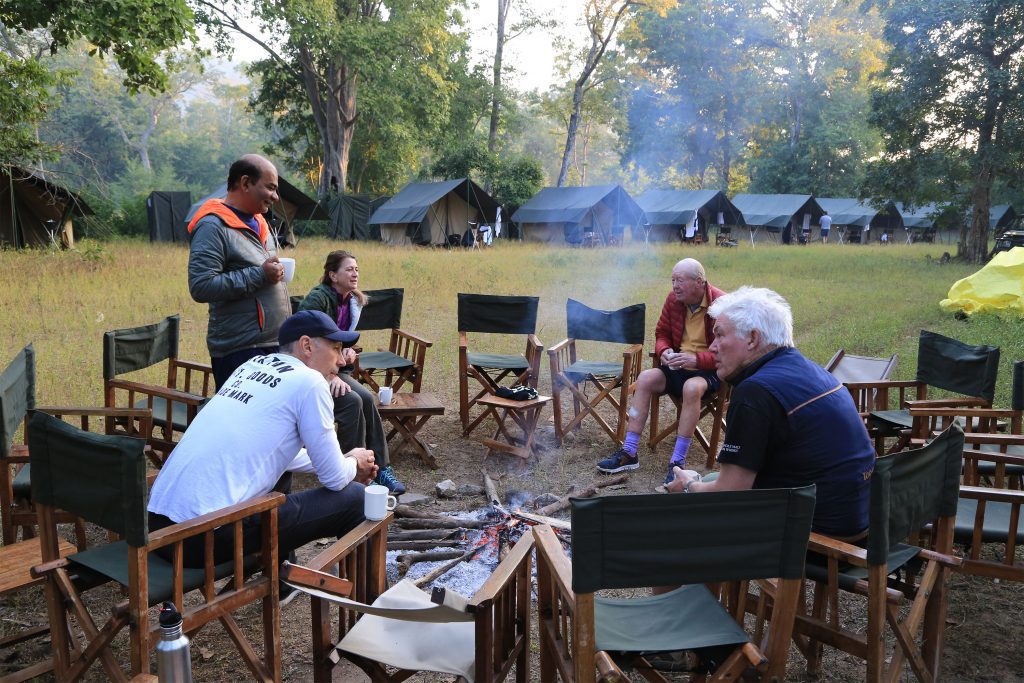 Morning tea at Camp 1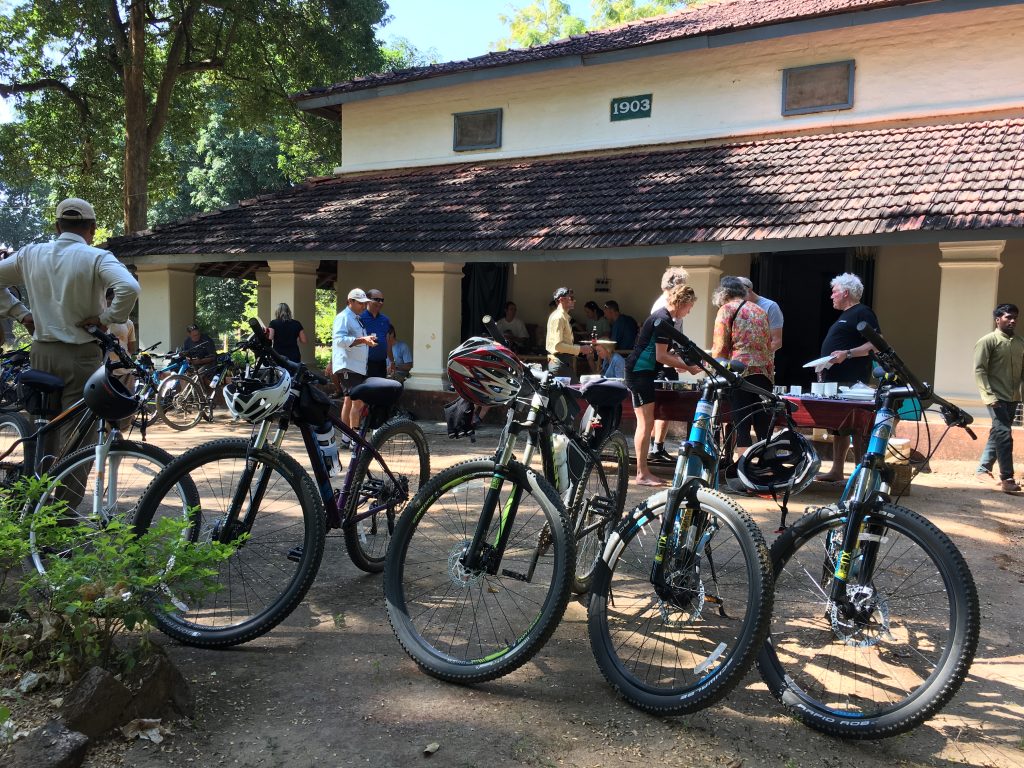 Lunch at Sukata Guest House Day 1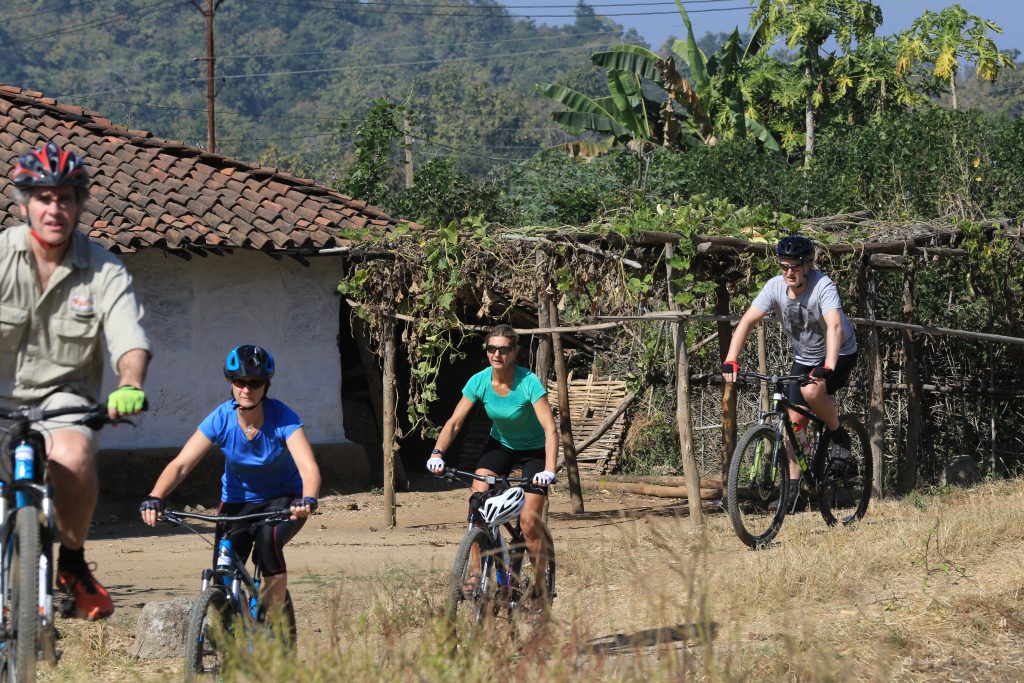 Cycling through the villages
Cycling through the villages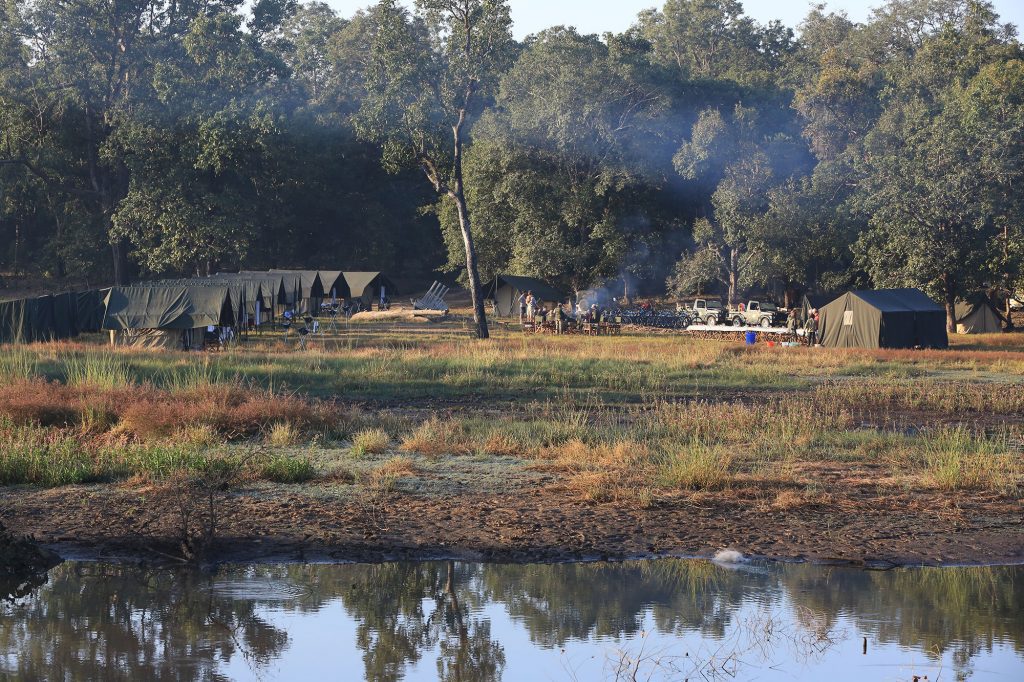 Camp 2
Camp 2 – Group Photo stop before departure for final day of cycling
A much needed break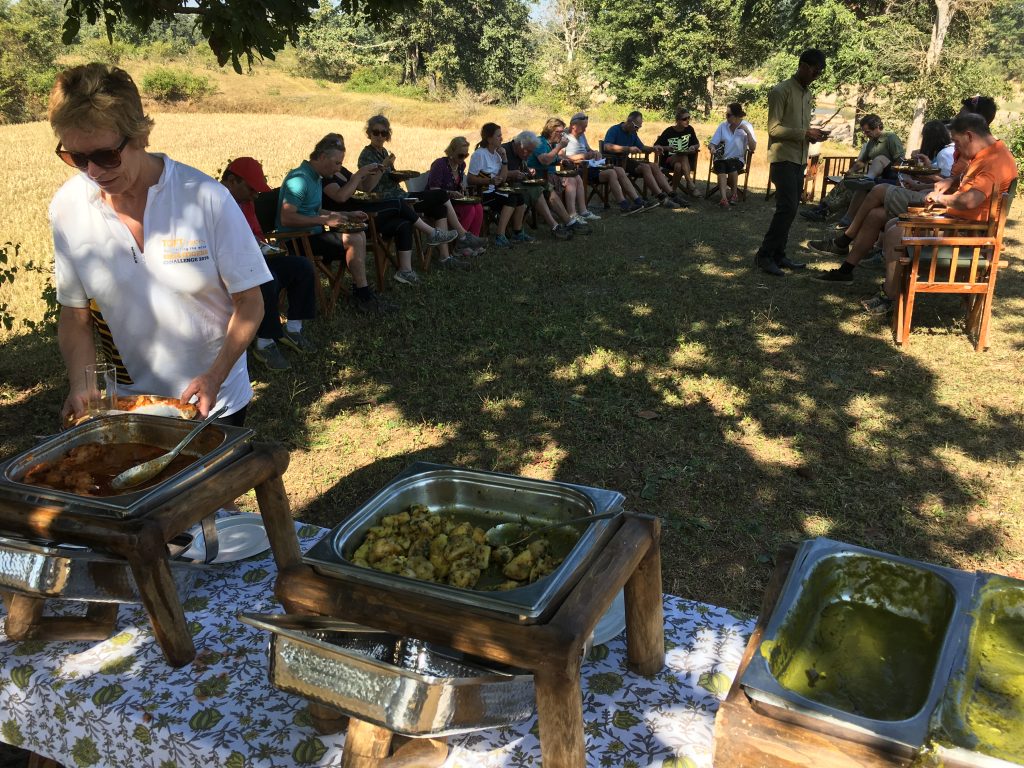 Hot lunch served enroute Kanha near Banjar River
Hot Picnic Lunch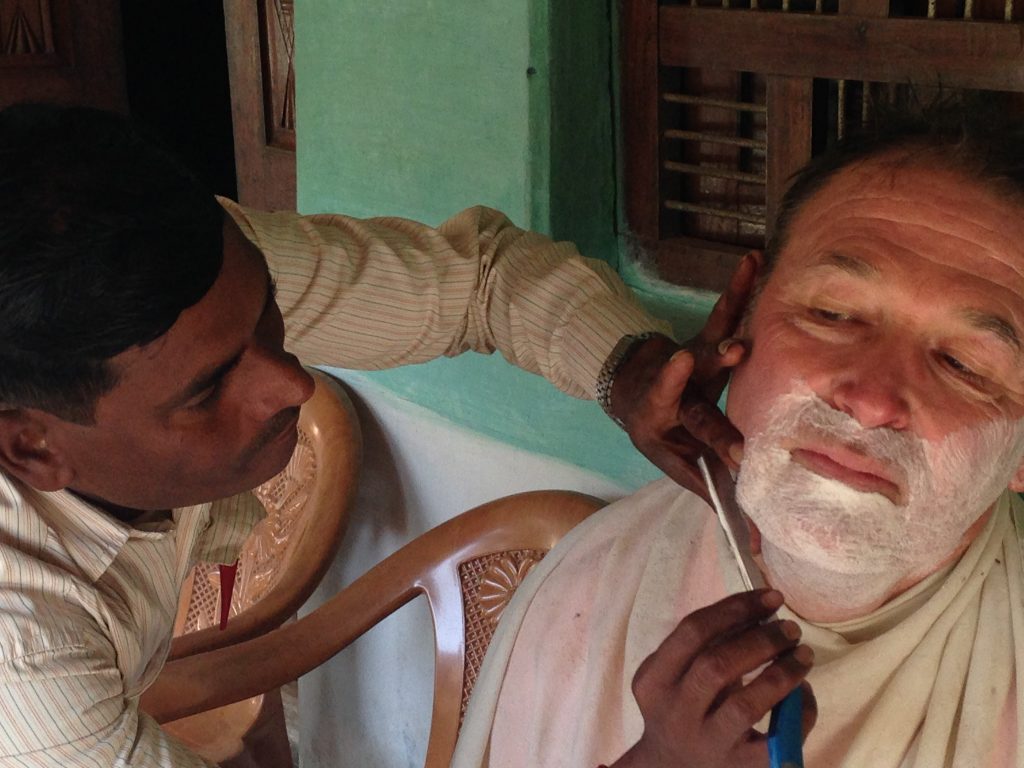 An Impromptu shave at a village home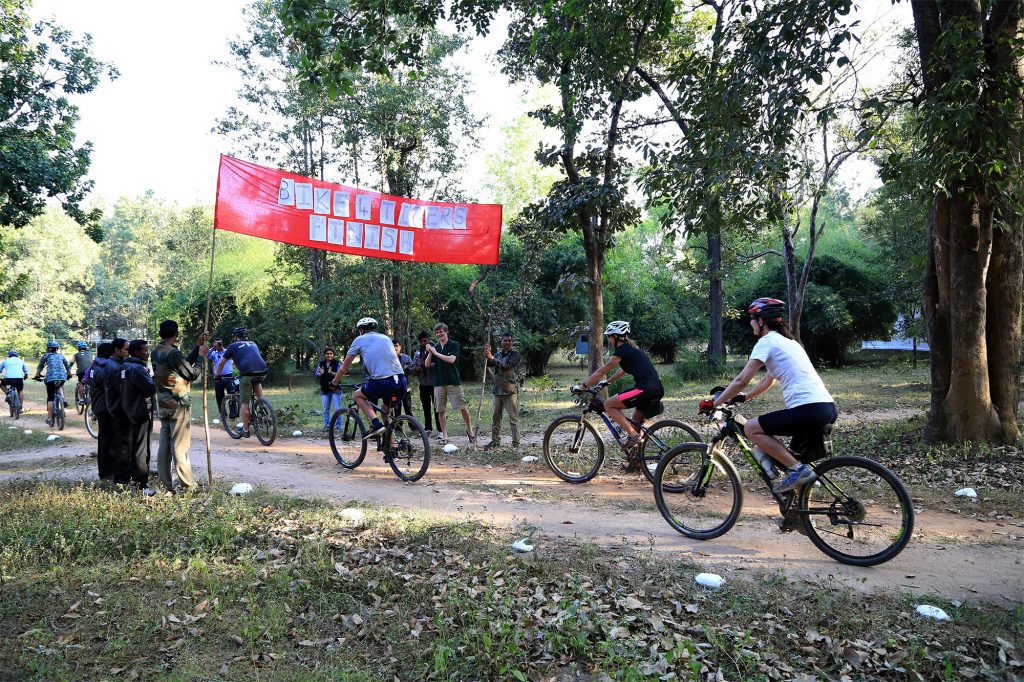 Finish Line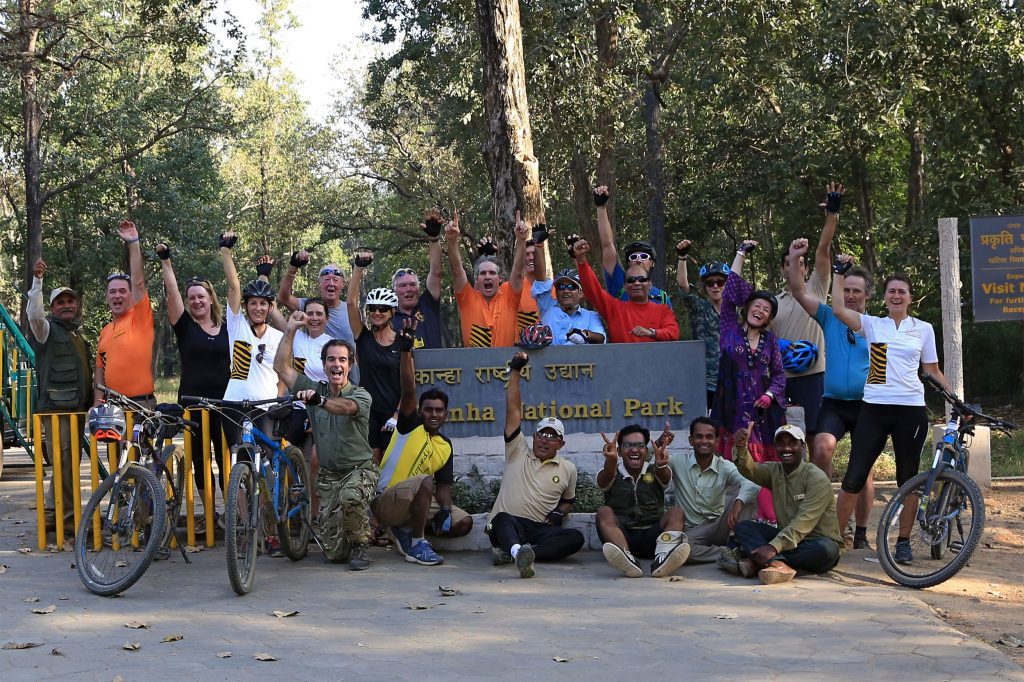 Kanha National Park Gate
Photo Courtesy: Toftigers India & Nepall/Charles Fraser
Suggested Tour