It is the largest tiger reserve of Central India and is divided into 10 different ranges. The core-Kamti, Bori, Churna, East Pachmarhi, West Pachmarhi, and Matkuli. The buffer is divided into Bagda, Pipariya, Denwa, and Tawa. Out of which Kamti range has the Madhai gate where Denwa Backwater Escape is situated and maximum tourism activities can be done. Madhai gate is named after the relocated village that used to be nestled inside the core area before.
Just like all the national parks of Central India, Satpura is also divided into core and buffer. The core of Madhai is naturally barricaded by Denwa, Sonbhadra and Nagdwari rivers and has 3 different zones/routes – Lagadha, Jhinjhini Mehel, and Chutkidev. All these routes originate from Madhai and jeeps can be booked accordingly for the route.
1) Lagadha:
Lagadha is situated on the foothills of mountains. Sonbhadra flows right next to it. On the bank of the river, there are large boulders that serve as a platform to have breakfast with a view. Whilst you enjoy your hot cuppa and delicious breakfast, you might as well observe crocodiles swimming at a distance, Malabar Whistling Thrush melodiously whistling away or you may never know, a leopard might just come by to enjoy the sun-kissed rocks.
2) Jhin Jhini Mehel: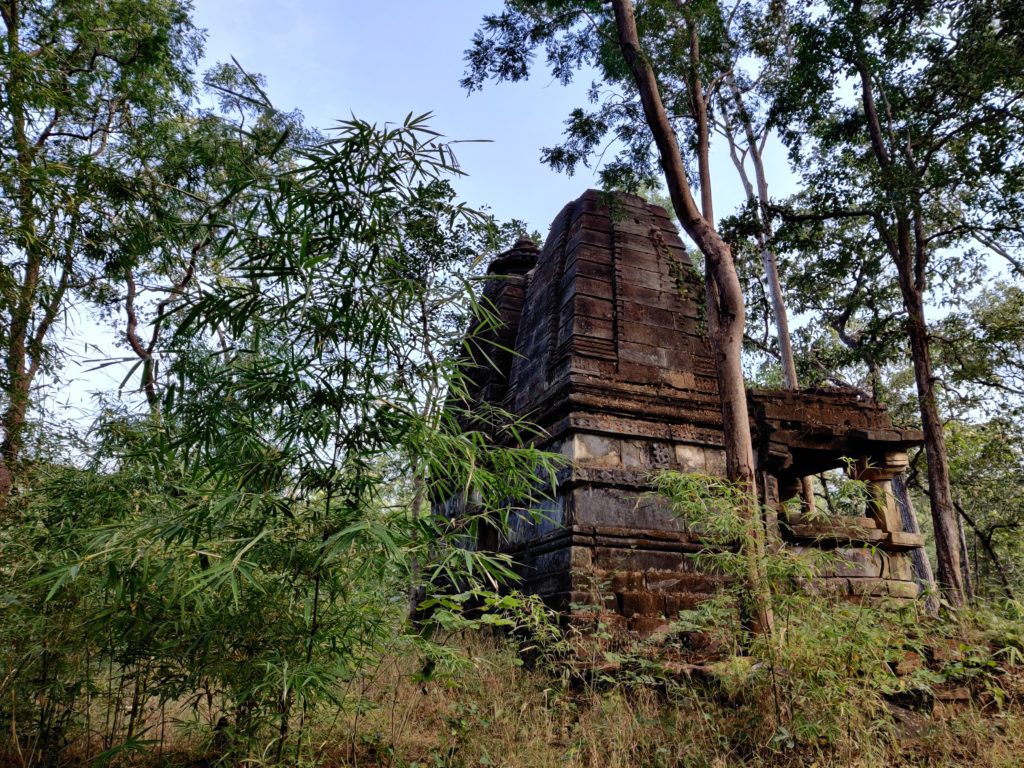 The forest also has a history of it. Hidden deep inside the forest, is an ancient tribal temple. Something that is straight out of Jungle Book. According to locals, this temple was built in the era of king 'Bahutsingh'. The architecture of this temple is very interesting. These temples are made up of massive rocks that are placed one above another without using any concrete. Which makes it a unique structure. There are some idols of God that gives cultural value to this area.
3) Chutkidev: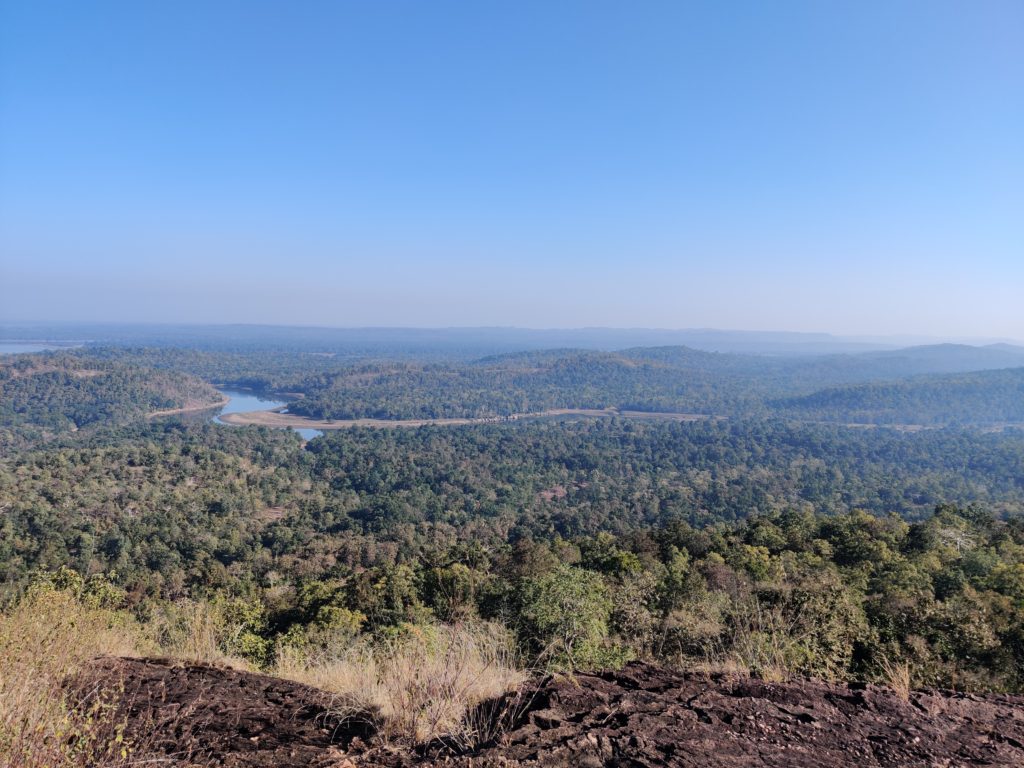 This is the highest you can go to Madhai. From here, when you gaze upon the grandness of Satpura, everything that the light touches are part of the tiger reserve. It's one of the longest mountain ranges and gets blur as you try to see near the horizon. From here you can see both the rivers, Denwa and Sonbhadra which are the lifelines for the ecosystem. Sonbhadra practically originates from here.
Churna Trip:
One of the unique things about STR is the journey to Churna. It's a day-long journey that takes you through one of the richest forests. To go to Churna, you need to combine two permits of morning and evening from Madhai. Lesser vehicle numbers, a drive-through lavish green forest, hot served food cooked on Chulha, a walk along a stream and a power nap on a swing inside a core area would surely make your trip unforgettable. During the afternoon when the park is closed one can rest in Churna Forest Rest House. One can also plan an overnight trip to Churna for which booking is to be done with the forest department.
Panarpani Gate and Butterfly Park:
Panarpani gate comes under the Pachmarhi biosphere of the Satpura Tiger Reserve. Pachmarhi is one of the popular hill stations of Madhya Pradesh. Here you can take a walk inside a butterfly garden that is home to around 125 species of butterflies throughout the year. This route goes down to Nimgham, a scenic route running down the legendary Forsyth trail.
This gate is between Matkuli and Pachmarhi town. Most of the guests staying in Pachmarhi use this gate for jeep safaris.
Coming on to the buffers of Satpura. The buffers here are as rich as the core area. Supporting an entire plethora of wild animals and differ from the core area as it does allow you to explore the forest at night and look for all the night crawlers and flyers.
1) Parsapani buffer:
This area is full of unique terrain as it holds rich vegetation in an undulating habitat. These patches are niched in with many ponds, streams, grasslands, riverbanks, forests, etc.
2) Sehra buffer:
Something totally different from Parsapani, Sehra is closer to Denwa and is full of lush green meadows where the gentle giants, Gaur, peacefully grazing. This forest gets blessed by an old shrine that used to be a regular pilgrim place for the locals. For the last couple of seasons shows how exactly just a little bit of protection can do to a forest. These few years were some of the best times to spot a female sloth bear with her two cubs in this area as she was very particular to visit a dam every day at exact same time. Leopards and wild dogs also roam free in this newly regenerating forest.
In both of these buffers are watchtowers overlooking a massive expanse of valleys. Having tea here with the sunset is an experience of itself. Camping is allowed inside these two buffer areas. In Parsapani we can stay in Forest guard's camp which earlier used to be a school in a village, whereas in Sehra camping is done under the open sky with tents.
The buffers are also the only ways to get lucky and see some of the rarest creatures on the planet like the Satpura Leopard Gecko, Rusty Spotted Cat, Mouse Deer, Indian Crested Porcupine and many more.
Contributed by Mugdha Desai, Naturalist at Denwa Backwater Escape, Satpura