Situated in the nurturing lap of Central India, Satpura National Park is a serene sanctuary nestled in the Mahadeo hills of the Satpura range. Satpura translates to Seven Mountains (sat-seven, pura– mountain).
Spread over a sprawling 1427 sq. kms.; Satpura National Park was formed in 1981 with Satpura, Pachmari and Bori sanctuaries and the altitude ranges. Madhai, the entrance of Satpura forests offers surreal views of wilderness and tranquility.
Partial Albino Gaur
This fascinating terrain with deep ravines, sandstone peaks, narrow gorges, rivulets, and cascading waterfalls; abounds in expansive sal and teak, mahua, tendu, bamboo forests and medicinal herbs. Satpura's charming landscape with its rich tapestry of flora and fauna, is home to the Spotted Deer, Indian Bison (Gaur), Tigers, Wild boar, Wild dog (Dholes), Black buck, Porcupine, Sambhar, Four Horned antelopes (Chowsingha), Crocodile, Malabar squirrels, Langurs, and the famous Albino Gaurs.
Sloth bear and Leopard sightings are the special attractions of Satpura.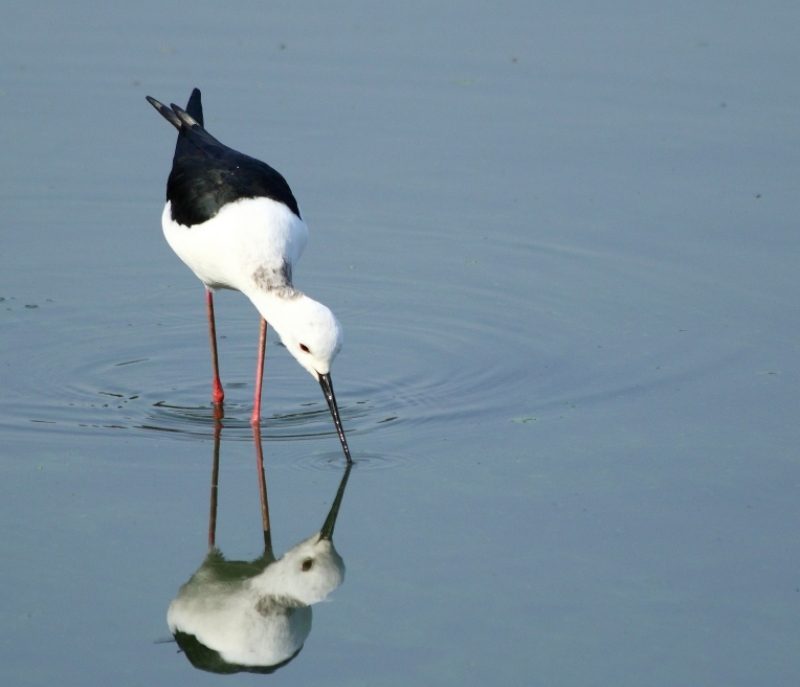 Black-winged Stilt
The water bodies attract a host of local and migratory birds, making Satpura a bird watchers paradise. Home to raptors like the Honey Buzzard, Black Eagle, Rufous-bellied Eagle and many others, one can also delight in spotting Malabar Pied Hornbill, Paradise Fly Catcher, Migrant Waterfowl, Bar-headed Goose, Pintail, Garganey, Pochard and Ruddy Shelduck. Rare species like the Indian Skimmer and other wading birds also nest by this serene island.
Denwa Backwater Escape, by Pugdundee Safaris is an idyllic getaway, nestled in the expansive forested land of Madhai, along the backwaters of the meandering Denwa River. The core forest reserve lies across the river and is accessible through a placid boat ride, followed by a jeep safari that takes one into the depth of the forests.
Following is a list of Top Ten experiences in the bewitching locales of Satpura:
1. Day Visit to Pachmari
Credits- Feelindia.org
Pachmarhi plateau is a sentinel of times, where millions of years of erosion has sculpted a rugged, hilly landscape that is home to a verdant forest cover, teeming with myriad flora and fauna.
A land that has been witness to legends and mythology, Pachmarhi is believed to be the only Indian hill station that continues to retain its quaint, virgin charm.

Pachmarhi translates to "five caves" (panch- five, marhi-caves), and if legend is to be believed, they were once home to the five Pandava brothers and their wife Draupadi. Though according to archaeological findings these caves belong to the Gupta era (4th-7th century AD) with an ancient brick built stupa on top of the caves. This stupa dates back to Emperor Ashoka's time from 3rd century BC.
It is on this terrain that Captain James Forsyth made an expedition on foot, in search of land settlements for British India. Ever since, Pachmarhi has been a holiday home for British governors, emperors, senior officers and more recently for travelers from across the globe. It is also a lush, army cantonment area.
Pachmarhi or Queen of Satpura, is famous for its many waterfalls, Rajat Prapat waterfall being the largest waterfall in Pachmarhi, with a single drop of 351 feet. Dhoopgarh is the highest point in Mahadeo hills (Satpura range) with an elevation of 4, 429 feet and some very awe-inspiring views.
Pachmari's appealing charm quenches every avid traveler, researcher, naturalist and wild life enthusiast's thirst for discovery and adventure on foot.
2. Camping Around Forsyth Trail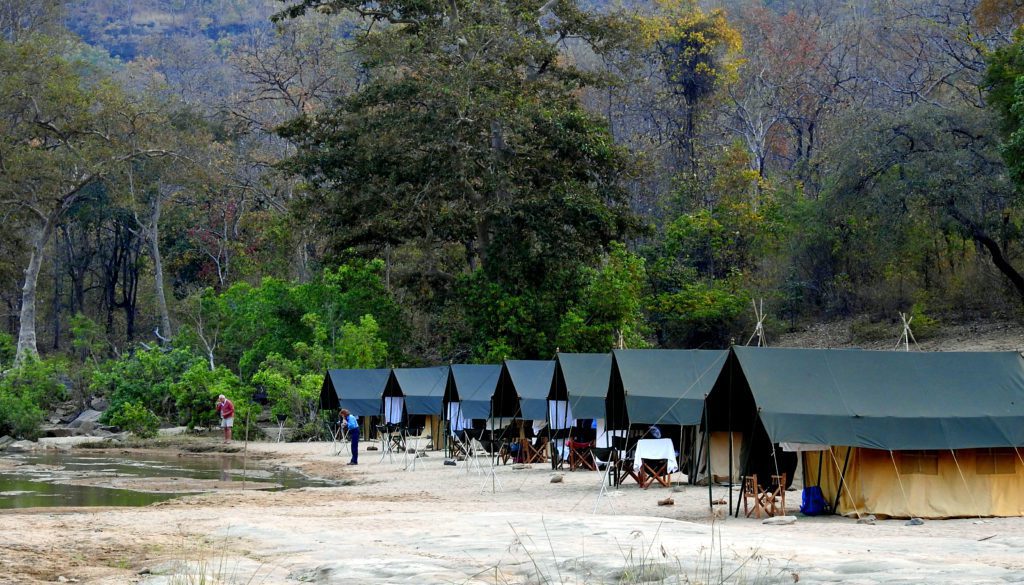 Captain James Forsyth of Bengal Lancer captivated by the pristine treasures of the stunning Pachmarhi hills walked this trail over 150 years ago, traversing the boundless forest treasures, before chancing upon Pachmarhi, the immaculate hill station of India.
This enchanting trek, customised by Pugdundee Safaris for it's guests, unfolds a whole new forest adventure through the varying altitudes, that is endowed with Pachmari's unique flora and fauna. Crossing rivulets that open out to charming vistas and pristine trails, this distinctive trek has every nature lover rejoice in marvel.
Pugdundee Safaris stokes your streak for adventure, by offering unique, tailor made walking safari trails with exclusive overnight camping facilities.

Operating from November to March.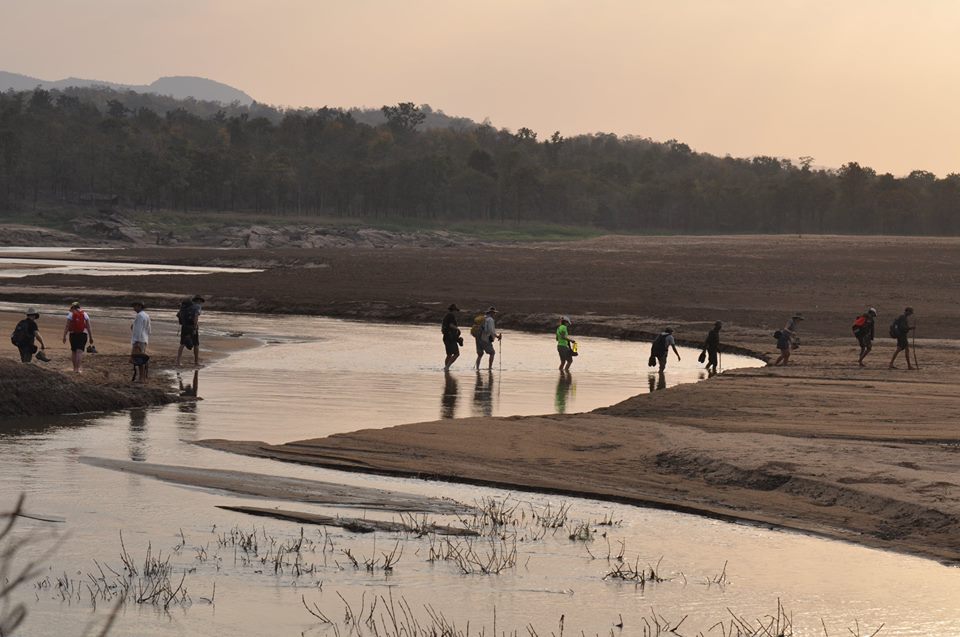 Facilities Offered: All the walking and mobile safaris are accompanied by a team of experienced naturalist and a trained camp core team. The camp offers walk in tents with regular camp cots, dry toilets and shower tents with hot shower bags.
The house keeping and kitchen team takes special care of the guests, offering them personalised services and comfort. The camp's chef prepares delicious, piping hot meals, to be savoured in the stunning forest setting. There is no electricity at the campsite, only lanterns and flashlights. This experience helps you unplug in the lap of nature without any phone connectivity.
These camping adventures can be customised to one, two, or three nights; depending on the requirement of our guests.
The hilly, undulating terrain, cascading waterfalls, expansive Saal and Teak forests and teeming flora and fauna, make Satpura the only exclusive walking land in Central India, where a wildlife enthusiast can watch the wilderness unfold on foot.
3. Churna Full Day Safari
Churna lies in the sprawling depths of Satpura National Park, spread over an area of 30 kms. This magical forest is less undulating and more of a flat terrain, homing grasslands and a broad-leaved forest cover, with a wide array of herbivores and a teeming population of winged wonders.
You can get in touch with our trip curators at Pugdundee Safaris to assist you in your bookings. Booking can be made at:
enquiry@pugdundeesafaris.com or Call us at- +91-11-40136322
Churna Guest House is a minimalistic setting where one stops for lunch between safaris (morning and afternoon), or opts to stay the night.
There is also the option of full day safari to Churna.
4. Overnighter at Churna Forest Guest House
We at Pugdundee Safaris offer our guests an overnight stay that is supported by our lodge staff, at the Churna Guest House. One can spend a full day doing safaris with a pit stop for lunch at Churna Guest House. Followed by an over night stay at the guest house, post the afternoon safari.
This quaint guest house from the forest department, offers an unadulterated forest experience, amidst the wild. One can spend meditative moments in this peaceful sanctuary, watching the birdlife and other jungle visitors.
A sound sleep is ensured, amidst the curious hooting of the owls and mysterious chirping of the crickets.
5. Canoe Ride
A canoe ride on the Denwa river can be a therapeutic experience. Become one with the serenity of the river and the stunning landscape that cradles it.

The canoe ride is offered at the footsteps our lodge, Denwa Backwater Escape. Special encounters with the varied water birds and somersaulting fish is ensured. A trained guide from the forest reserve accompanies our guests and they are provided with life jackets. Can be arranged on one pax or two pax basis.
6. Night Patrol Safari at Sehra and Parsapani
Sehra and Parsapani are buffer zone forests which have been restored through the concerted efforts of the forest department. They are excellent for night patrol; also known as evening safari, during the twilight hour.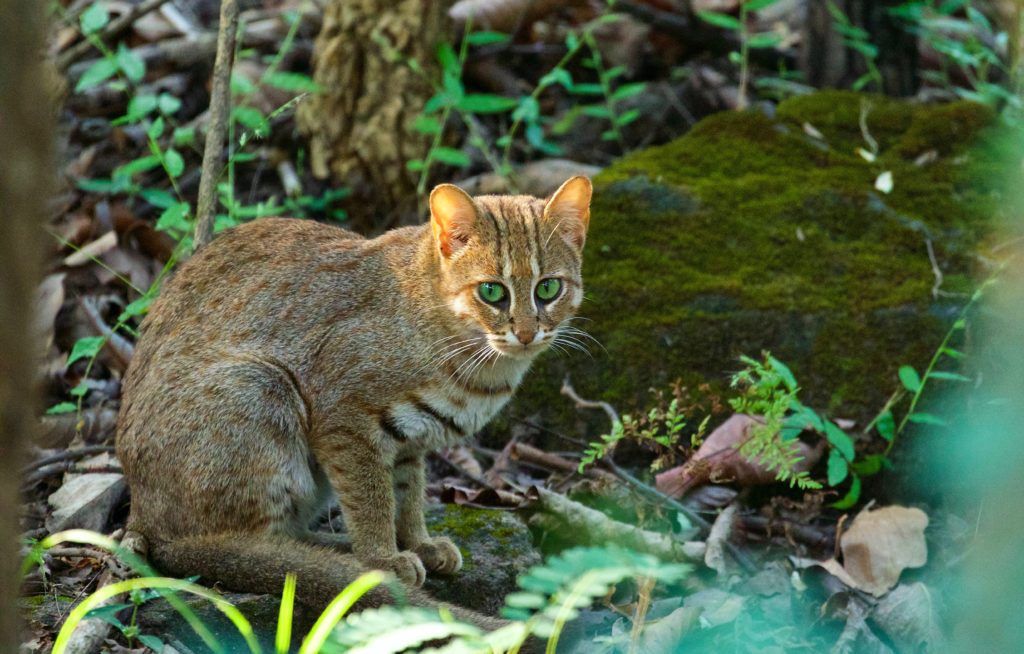 The twilight hour from 5:30 P.M. to 8 P.M. is an ideal time for sightings, as most wild animals and birds start returning to their roost or resting sites. The predators on the other hand start crawling out of their hideouts, and can be caught on the prowl. This is an ideal time to spot a leopard or a sloth bear. Watch out for a pair or more of shining eyes, that may be lurking amongst the thickets. And if one were to get lucky, one could even spot the Rusty spotted cat, world's smallest wild cat. Keep a look out for owls, night jars, hares etc.
Sehra also has a few water bodies and a watch tower that lend it a certain mysterious charm.
7. Boat Cruise from Tawa Dam to Satpura
This unique, two-hour ferry experience from Tawa Dam to Denwa Backwater Escape via a river cruise, is an exciting way to reach the pristine destination of Satpura. The ferry picks the guests from Tawa Dam, which is just an hour detour from the regular route of Bhopal. The ferry drops the guests directly to the Denwa Backwater Escape.
Experience the joy of spotting migratory birds, crossing tribal villages and the mystical, hilly landscape of Satpura, while on this ferry ride.
The vehicles that drop the guests to the ferry, return to the lodge with their luggage. This exclusive experience can be availed for a maximum of ten pax and promises to be enthralling. Lunch with soft beverages on board can also be organized on prior booking.
8. One Night Joy Camping – Camp Jamani Dev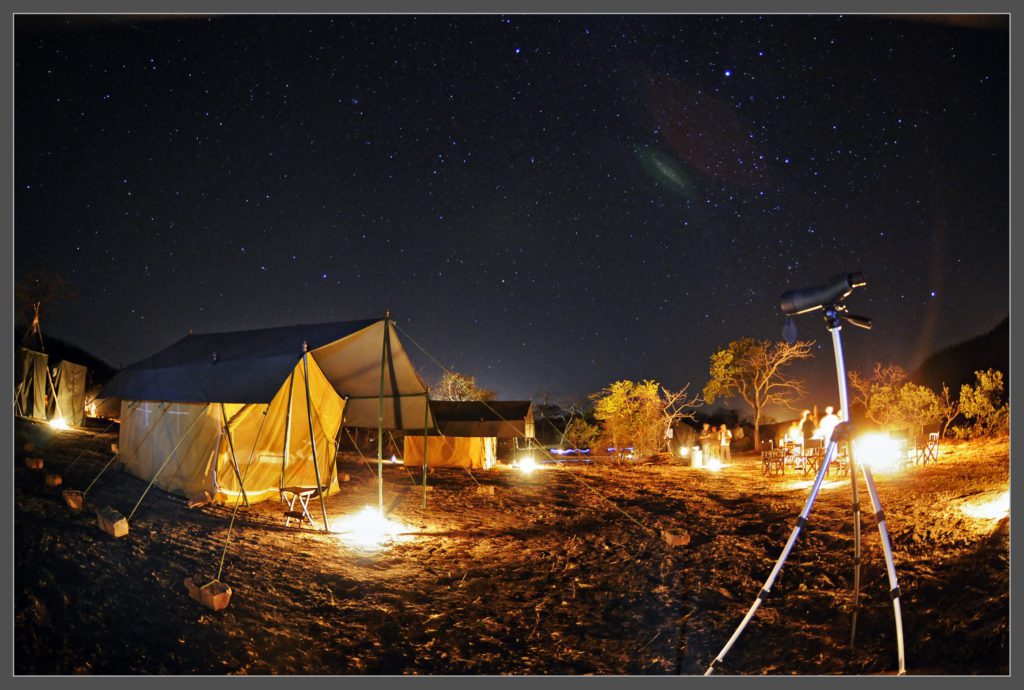 Yet another unique tailor-made walking safari trails with exclusive overnight camping facilities, Camp Jamani Dev promises to be an exclusive experience.
Offered for the less adventurous and who prefer not to walk too much, this is organised at the closest camp site to our lodge, by the sandy riverside. Guests have the option of driving to and fro to the Jamani Dev campsite or spice up the experience with a walk.
Operates from November to March.
9. The Splendour of Bhimbetka Rock Paintings
Credits- Atlas Obscura
A world heritage site, Bhimbetka rock paintings get their name from Bhimbhaitaka or the sitting place of Bhima, of Mahabharata fame. These cave paintings date back to about 30, 000 years and are rock shelters that were home to humans. It has about 243 rock shelters that have a striking and uncanny resemblance to ones discovered in Kakadu National Park Australia, the Bushmen cave paintings in Kalahari and the Upper Palaeolithic Lascaux cave paintings in France.
Surrounded by the dense forests of Bhimbetka, this site is enroute Bhopal. A day trip can be organised to this archeological site, or one can visit on way to Satpura or while returning. Tickets & guides are available at the entrance o this heritage site.
10. Demystifying Patalkot Valley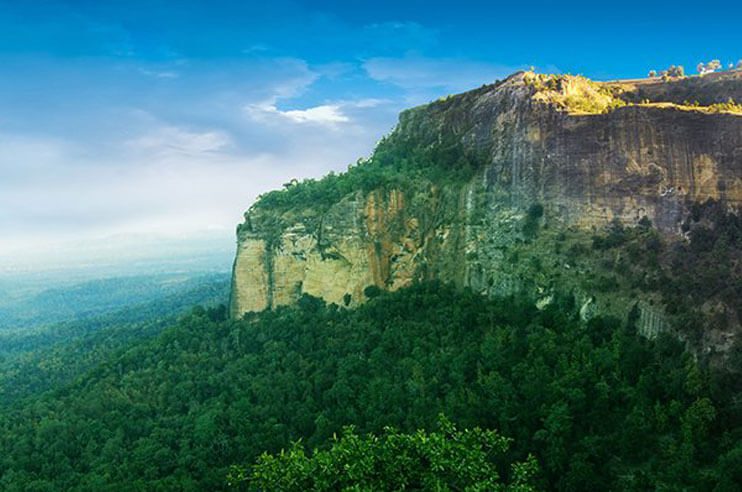 Credits- Pench National Park
It is believed that in Patalkot, Sita disappeared into the earth, thus forming a deep cavity (valley). Another legend has it that Hanuman, entered the underworld through this region in order to save Lord Rama and Lakshmana to salvage them from the shackles of demon Ahiravana.
Patalkot is blessed with dense foliage and is home to medicinal herbs and plants, and varied species of flora and fauna. The top of the valley is as high as 1,200-1,500 feet. The only source of water is Doodhi River. The entire region gets enveloped by darkness after noontime, so much so that sunlight cannot reach the depth of the valley.
Best visited enroute Pench or a day trip can be organised by our trip curators at Pugdundee Safaris along with a packed picnic lunch. Located in Tamia district, Patalkot has tribal villages, a civilisation undiscovered for years, until a few decades back.
Come, explore the fascinating terrain of Satpura and celebrate your unique connection with the mystical forests, while discovering this surreal landscape on foot, on water or on a heart-thumping jeep ride.