The Tigers of Kanha National Park
Naturalists and the visitors of Kanha Earth Lodge had a great season in KANHA NATIONAL PARK 2014-15. After doing around 400 safaris in this national park, I have got some of such wild endearing moments, which I will always remember. I always start my park drive with WWW factor- WHAT, WHERE, WHEN because one can never surely predict what will happen next moment. We had great sightings in all three zones, where MUKKI was on top in terms of sightings, but the other part of parks also gave us some magical moments.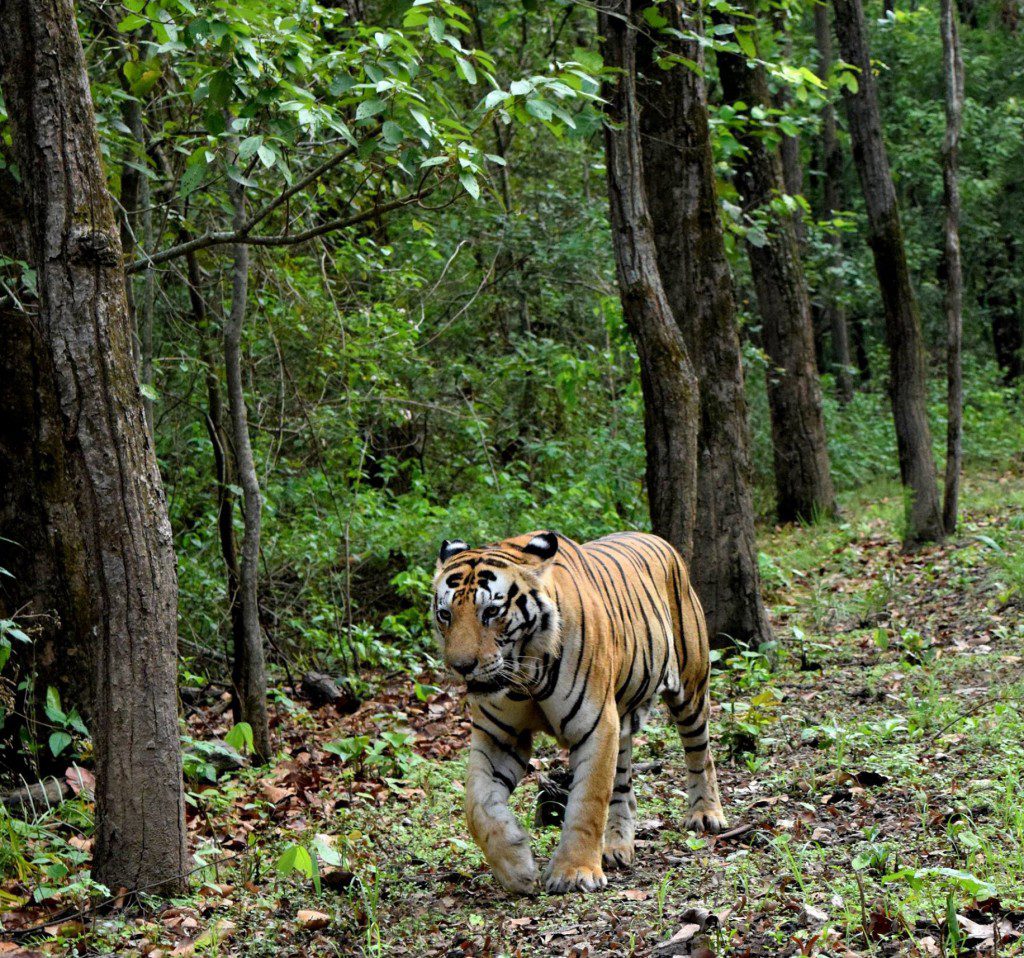 KANHA is one of my favourite zone of the park, here we spend great time while birding and looking out for the endemic swamp deer (Hard ground Barasingha). This season, we saw some ups and downs in KANHA, but overall the safaris turned out to be nice. I had some good sightings; the highlight was to watch UMARPANI TIGRESS make a kill of a female spotted deer and dragging it to another side of the road. I noticed that UMARPANI was chased by NEELAM (daughter of Link no.7) female quite a few times, but UMARPANI managed to guard her territory every time, till the season's end. NEELAM was spotted with two cubs (around 2-3 months) this season which is good news from kanha, to the TIGER LOVERS. Except this, there were a few occasional sightings of a new male trying to establish a territory towards meadows. RED EYE, another dominant male who made his territory in Kanha zone (link 7 to 8 &9 to towards Kisli and Sarhi non tourism area).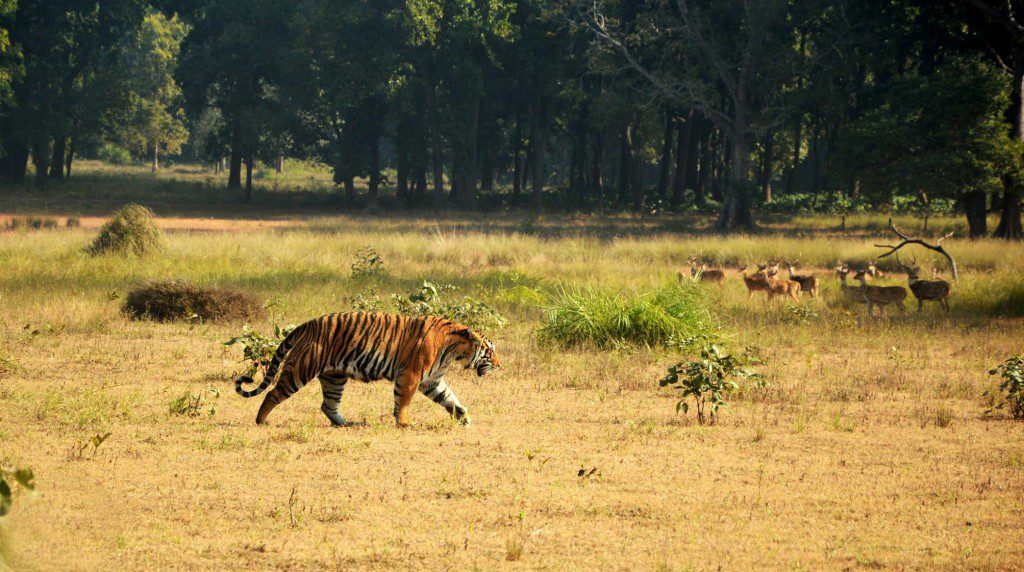 KISLI, which is territory of MUNNA (dominant male) in Kanha National Park, was also an attraction for the tourists, because Munna gives you full time to makes your plenty of photos, as he prefers to take the road for a majestic walk. He gives you full time to fulfil your wishes. We were able to spot him in almost all drives in May and June and even with a kill of porcupine. He is around 11 years old by now and still protecting his territory as the KING. This year he mostly covered Digdola, Salghat, Bandri behra, Sonf meadow & Karai ghati & some parts of Sarhi. I also spotted the Digdola Female and her three cubs towards the season's end. KANKATA is another male of kisli, which I sighted after some detective like tracking. BANDRI CHAPAR is another shy female which was sighted with her three cubs (15 month old). These are the elusive ones of Kanha and it takes hard work to track them, but I finally had some good sightings of her in summer on Safari Road, Bandi Chapar Talao & Jamun Talao.
In SARHI a female with two cubs was spotted quite a few times, but I saw her only for once in November. We got to spot one male and female many times near Sangam. Sarhi, being a mixed forest zone always gets the safaris excited with many species of birds during season. SARHI is the only place to spot NEEL GAI (BLUE BULL) and vultures in SONF MEADOWS in good numbers.
MUKKI- where I had my first drive on 16 October, I was lucky to spot BHEEMA. I can't forget that moment when I had to reverse my car for a mile, because of his royal walk on the road. MUKKI did great in terms of sighting, during the season. I have returned with many unforgettable memories from Mukki. I got sighting of LINK NO 7 MALE, BHEEMA & KINGFISHER MALE, and a memorable day to see mating of link 7 male & DHWAJHANDI FEMALE near SINGARPUR TALAO and remote areas.
This season, MUKKI, was full of tigers and tigresses. Four males covered mukki, BHEEMA was spotted mostly on Baba Thenga Talao to Dhwajahandi Road to sometimes crossing Chimta Camp to Nakti Ghati road. LINK 7 male mainly covered the central area, and spotted regularly near District Fireline. On the other hand KINGFISHER MALE made his base towards the Mukki Gate.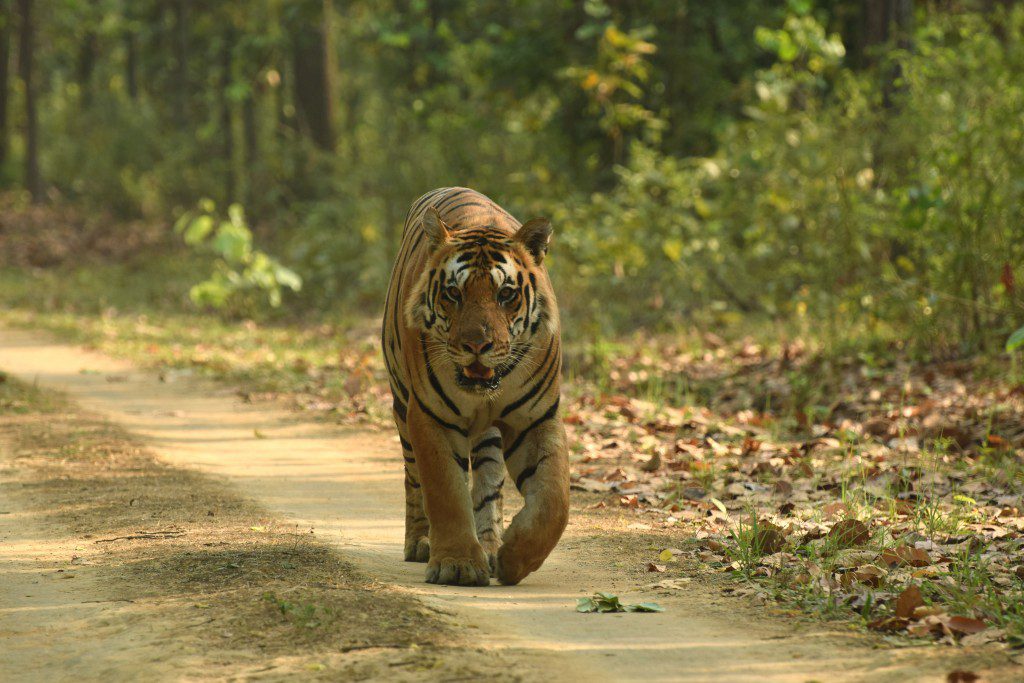 I will love to share my encounter with MAHAVIR FEMALE. She is the princess of Kanha- so bold, beautiful and gracious that her photos still get me smiling about her sightings that made my day! She had 4 cubs but unfortunately lost two of them to kingfisher male, on different incidents. I hope she will be able to raise the remaining two. The coming season we will also look forward to see more cubs from Baba Thenga Female and Dhwajhandi Female.
The Predictions
For Cubs and Females: Overall, nature always played a vital role and wisely managed each thing here in Kanha National Park. Next season will be full of sightings – DIGDOLA FEMALE with 3 cubs, Neelam & Mahavir with two cubs each and hopefully Umarpani has also delivered her next litter.
The Alpha Males: MUNNA's Future should be in his territory next season too, because of his experience and strength. RED EYE made his territory towards some parts of Kanha zone, so hope to spot him more in next season. Till end of season most of the jungle was ruling with some healthy males and females, and we saw some aggressive territorial wars. One of the fights was witnessed by tourist in first week of January. BHEEMA, survived after a serious territory fight. Hopefully we will get to see much more thrill and action in coming season.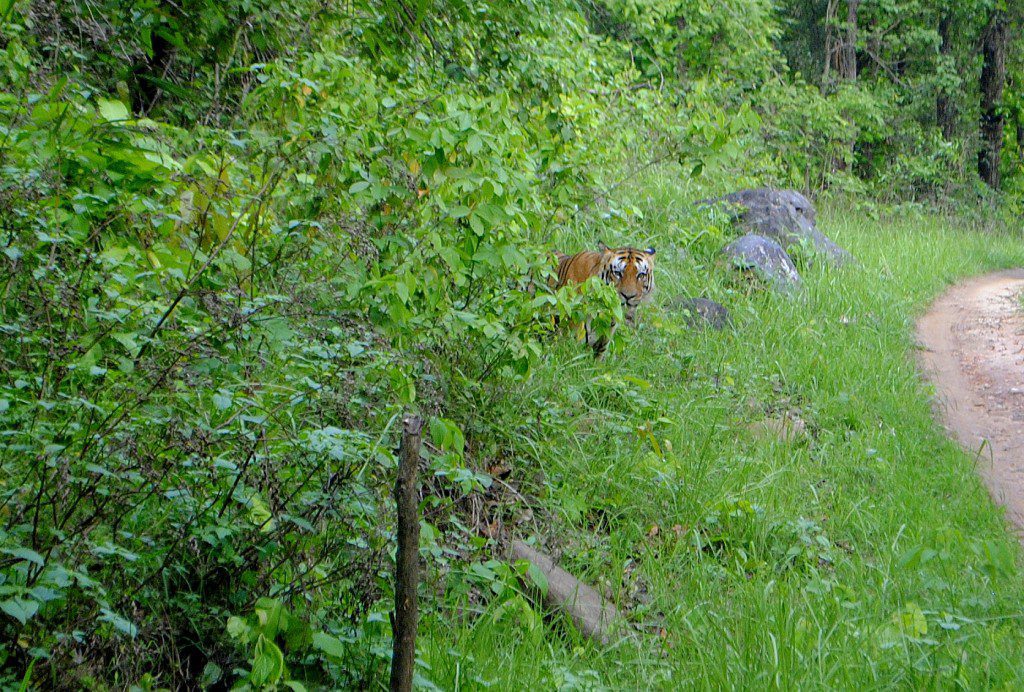 Kanha pleases everyone who visits it, irrespective of the season. It is always challenging to find big cats, but it is the place that beholds Tigers and much more so sacredly in its meadows, rocks and grass lands. Park Opens 1st October.
Courtesy : Harpreet Dhillion(Naturalist at Kanha Earth Lodge)