Dear Guests, Patrons and Partners,
It's the end of one fabulous season, and the beginning of another one. Our forests are now taking a break to rest and rejuvenate, while the rains come pelting down and the fragrant petrichor rises in the Central Highlands. While the parks close down officially till 30th September, 2019; we bring to you the best from the season gone by.

Our jungle inhabitants created quite a splash this summers.It's been season of incredible sightings, pool games in the watering holes, awards and recognitions, and small yet significant endeavours towards reducing plastic usage, to preserve our precious forests and to keep them pristine.
Various noteworthy days were earmarked in this calendar year. Earth Day, Earth Hour, International Cycling Day were celebrated in our lodges with much fanfare.

In the months ahead we look forward to PRONAT, an intensive, professional naturalist training program in our stunning Denwa backwaters, Satpura; a perfect training ground for an upcoming set of talented naturalists.We soon bring to you the many benefits of Forest Bathing, with the start of the new season in October 2019. Don't forget to click on the links we have shared with you.
Without any more ado, here's our round up for this quarter.
The Games Tiger Cubs Play Starring: Dotty's brood
Summers are the best time to unwind in the pool, and Dotty's cubs won't have it any other way. The true water babies that they are!
Catch these cubs frolic around in their "private pool" with a lone peacock and the jeep safari paparazzi, as their audience.
Trip-Advisor: Hall Of Fame & Certificate Of Excellence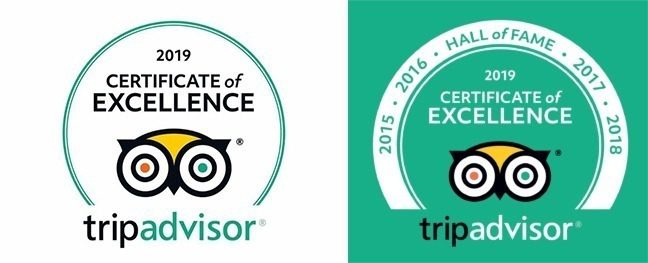 We are deeply humbled by the Trip Advisor Hall Of Fame certificate 2019, given to 5 of our lodges and Certificate of Excellence 2019, given to all six of our luxury lodges in Bandhavgarh, Kanha, Pench, Panna and Satpura. This would not have been possible without the trust, faith and love our precious guests and patrons have always reposed upon us. We are extremely grateful to each one of you.
International World Bicycle Day was celebrated on the Saddle
The King's Lodge team in Bandhavgarh celebrated World Bicycle Day, on 3 June by undertaking a breezy, off road ride of about 15 kms, in the buffer zone of Bandhavgarh. The motive of this ride was to promote cycling as a healthy, affordable and sustainable lifestyle option. One that creates a positive impact on the climate, by reducing our carbon footprint and minimising air and sound pollution.
Symmetrical Patterns of the Forests
Single Use Plastic And Plastic Consumables Banned In MP Govt. Departments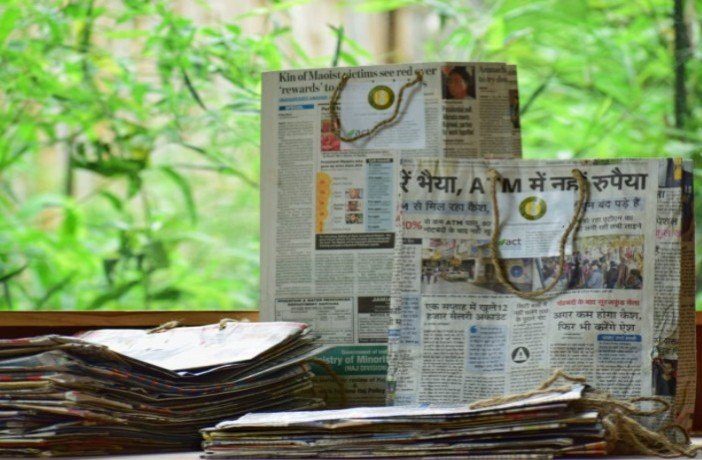 In an all new initiative, the Madhya Pradesh government has banned single use plastic and plastic consumables in all its departments. This includes carry bags, food packaging, banners, flags, pearl pet bottles, plastic cutlery, straws, sachets, pouches, etc.
This is a worthy call for all of us, to also come together and contribute, by minimising and eventually doing away with the consumption of plastic in our lives. At Pugdundee Safaris, our mantra of adhering to responsible tourism remains steadfast and our fight against single use plastic continues.Come, let's do our bit to make this planet plastic free, one step at a time.
Pugdundee Against Single-Use Plastic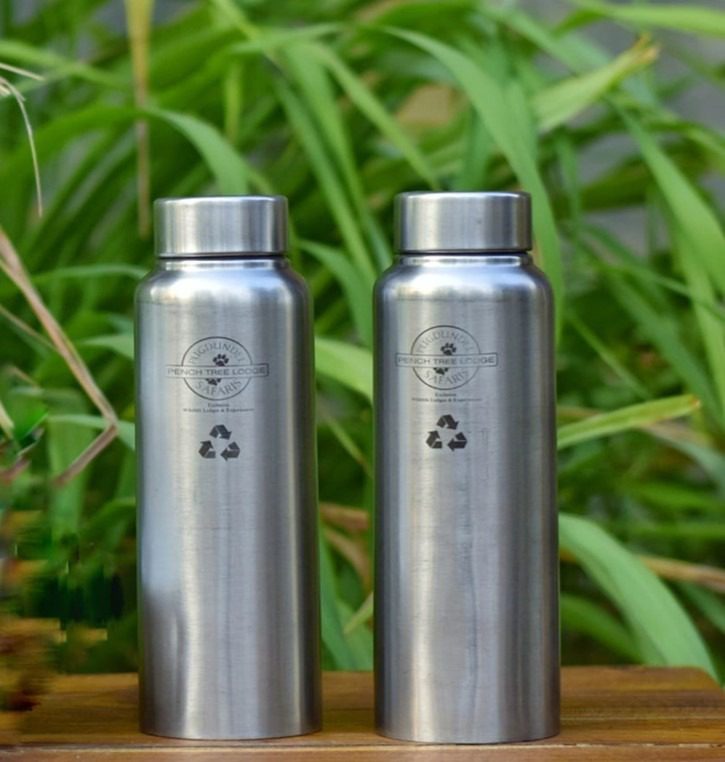 Pugdundee Safaris in an all-new initiative replaces Tetrapak juices with fresh juices in steel sippers.
This season we took yet another path-breaking leap in eco-tourism, by replacing tetra pak juices with freshly prepared ice-tea and lemonade, in steel sippers. Tetra pak juices are extensively used during jungle safaris, and are one of the key causes of environmental pollution.
We are pleased to adopt yet another unique measure to bring about a positive change in our lodges, and the environment as a whole. To read more click here
Professional & Amateur Naturalist Training Program
PRONAT is a twenty one night's program that focuses intensively to elevate passionate nature enthusiasts into professional naturalist with in-depth knowledge. We are pleased to announce that PRONAT 2019 that will commence end-August, is fully subscribed. We are looking forward to a great session of learning & interactions. Bookings are open for ANAT in Jan. 2020. To read more about ANAT click here .
Guest speak – Kanha Earth Lodge
One of our happy guests has written a first-hand account about their experiences at Kanha Earth Lodge and Kanha. Visit the links below to read her anecdotes and adventures:
Earth Day Celebrations
Earth Day was celebrated with much fervour and enthusiasm at all the lodges. Children from the local schools were invited and shown an Earth day video. This fun, educational activity also included a drawing competition, followed by a hearty snacking feast.
The Pugdundee Safaris team gifted the children steel sippers and some critical life imparting lessons on conserving this precious planet of ours.
Forest Bathing with Pugdundee Safaris
Pugdundee Safaris brings to their guests the benefits of Forest Bathing, also known as Shirin-Yoku (in Japanese) or Forest Immersion.
To be introduced with the new season in October 2019. Forest Bathing involves spending time in nature to invite healing interactions. This technique guided by trained experts helps boost mental and cognitive performances, kick-starts creativity and enhance the cardiovascular and immune system. A must-do experience given the hectic and stressful lifestyles that come with urbanisation. Read more about Forest Bathing here- The Benefits Of Forest Bathing And a beautiful first hand account here: Forest Bathing in the land of Muir.
Update From Waghoba Eco Lodge – Tadoba
The construction of the Waghoba Eco Lodge, Tadoba is in line with our schedules. We look forward to welcoming you in October 2020.
The lodge being constructed with hand-made Adobe bricks and Guna roof tiles, is shaping up wonderfully. The process of regenerating the forest back on this farm land is also under way. We have already planted over 2000 local species of trees, and we do hope that the forest will return to its full glory, soon.
Head to our luxury destinations in Kanha, Bandhvgarh, Pench, Satpura and Panna
For more information write to us at: enquiry@pugdundeesafaris.com or call as at +91 – 011 – 40146400