Map of Tadoba National Park
Map of Tadoba National Park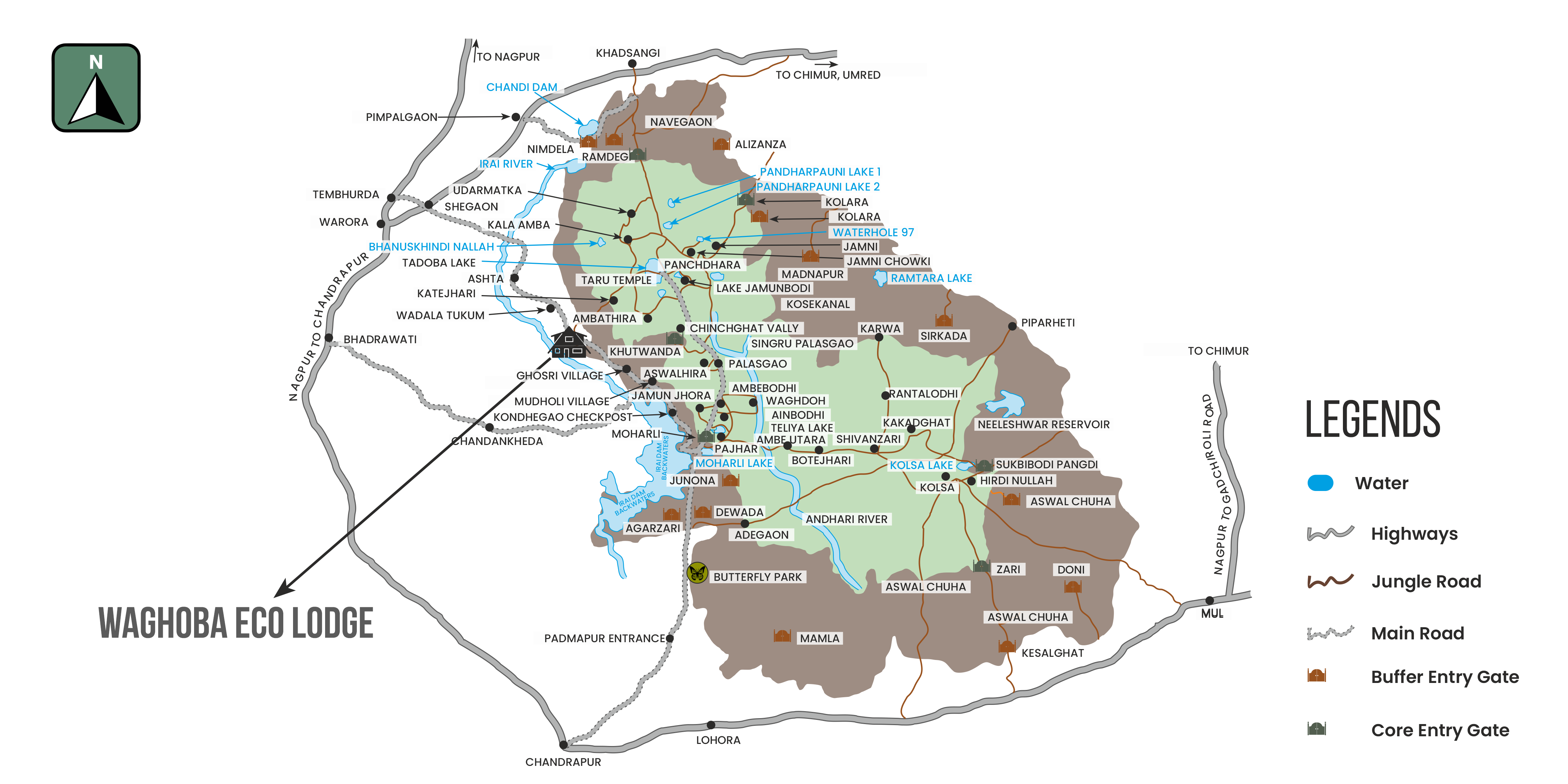 How to Reach Tadoba
By Road
Tadoba is among the best-connected Tiger reserves in the country. It is just a little over a 2-hour ride on the 8 lanes Nagpur – Hyderabad NH 44. Depending on the lodge and the gate you are staying at, you take a detour off the NH to get into the beautiful country sidelined with cotton farms leading you to Tadoba Tiger Reserve.
By Air
Nagpur International Airport, the nearest airport from Tadoba is 122 km away. Nagpur is well connected to all major cities in India including Delhi, Mumbai, Pune, Bangalore, Chennai, and Ahmedabad. Nagpur also has international flights from the middle east making it the easiest gateway to Tiger country for international travellers. Guests are suggested to pre-book road transfer via reputed operators or our reservation desk, as there are limited options available to get a reliable taxi at the airport.
By Train
Chandrapur is the closest railway station and about 1 hour whereas Nagpur railway station is about 3 hours from Waghoba Eco Lodge. Chandrapur has limited train service but Nagpur is well connected from across the country with fast and reliable trains.