Are you a nature lover, or a wildlife enthusiast?
Do you dream of quitting the routine and spending your life in the distantly fascinating wild, working in tandem with the forests?
Do the forests and its versatile wildlife intrigue you incredibly?
Have you considered expanding your knowledge on wildlife?
Do you wish to spend a life dedicated to wildlife, as a conservationist or naturalist?
If your answer to even one of the above questions is yes, then we, at Pugdundee Safaris have an offering of unique, tailor-made wildlife courses, for all age groups. These courses are specially curated for people who want to learn more about wildlife, or pursue a career as a naturalist; irrespective of their educational background.
Pugdundee Safaris in association with Wildlife Forestry Services brings to you a bouquet of three wildlife courses:
PRONAT – Professional Naturalist Training Program
ANAT – Amateur Naturalist Training Program
These courses are conducted in Satpura's stunning Denwa Backwater Escape that lies snuggled in the serpentine embrace of the meandering Denwa River, overlooking the lush Satpura hills. The land of Satpura is home to an abundant species of flora and fauna.
Following are the course details of these unique wildlife courses in India:
PRONAT Professional Naturalist Training Program is a twenty-one nights program that intensively focusses on elevating passionate wildlife enthusiasts into professional naturalists.
The course will arm the participants with the following:
In-depth knowledge on habitats and ecosystem.
Help them appreciate nature from close quarters.
All this while inculcating skills to interpret the complexity of the forests, in a simple manner.
This extensive program offers the participants:
A course conducted by esteemed experts in the field of wildlife and conservation.
Modules that include birds, butterflies, reptiles, amphibians, mammals, trees, first-aid, forest bathing, conservation, tracks and signs, animal tracking, camera trapping, etc.
Hands-on learning in the natural forest setting, through opportunities of excellent peer interaction.
And a first-hand exposure to the actual life as a naturalist.
A Certification of Accomplishment, at the end of the program.
PRONAT provides the participants the enriching experience of learning in a boot-camp setting with limited phone and internet connectivity. For those wanting to take a break from the routine city life, PRONAT offers a quintessential format for inculcating new hobbies like species identification, or interpreting tracks and signs.
A three-day extension is available for those who wish to take their skills to the next level as professional naturalists. The modules for these three days include; guest liaisons, guiding techniques and visual aids.
Participants who complete the course successfully are ready to be inducted as trainees or lodge naturalists in nature based tourism sector. They could work as a professional fieId guides or a wildlife tour leaders or start leading nature based tours. Or simply learn to appreciate nature from a varied perspective.
Read the thrilling, first-hand experience of one of our participant at PRONAT-2: 2019, here.
Bookings open for: 25 August, 2020 to 15 September, 2020
(Extension- 16 September -18 September, 2020)
2. ANAT Amateur Naturalist Training Program is a six-day curriculum curated for keen wild life enthusiasts who wish to expand their knowledge on wildlife, or those who may possibly consider exploring a future career as a naturalist. This course is for people new to wildlife, and who would like to learn more.
ANAT offers only basic introduction to the wildlife of Central India.
This course is ideal for:
Those who wish to gain scientific knowledge on forests and wildlife.
Those who would like to break-away from the rigmaroles of city life, and experience nature from close quarters.
This basic curriculum offers its participants the following:
A course conducted by experts in the field.
Excellent opportunities of peer interaction and forest engagement, in a natural forest setting.
Modules that include mammals, birds, reptiles, trees, tracks & signs and conservation.
Certificate of completion.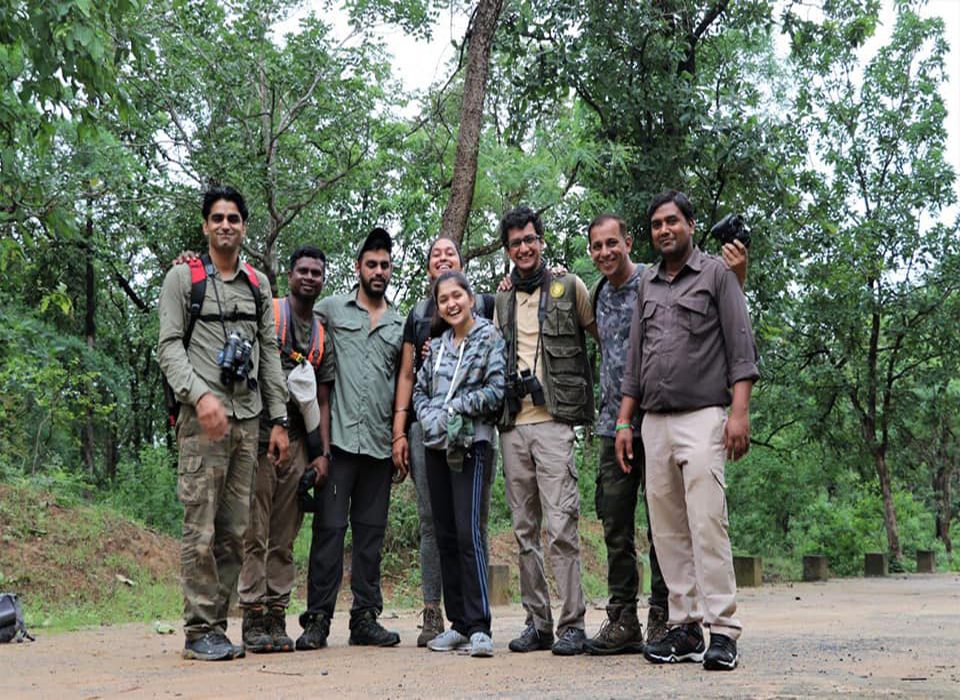 Bookings open for: 5 January, 2020 to 10 January 2020
3. Junior Naturalist Training Program aims to instil the love and appreciation for nature and wildlife at an early age. This five-day module enhances the interest and knowledge on wildlife through simple communication tools, and story telling methods.
The Junior Naturalist Training program helps children develop a keen bond and connection with nature. This course assist the young minds to come in direct contact with nature, while exploring the finer nuances of wildlife.
On their return to their urban settings, these children will look at the natural world with a new pair of eyes, and thus will start their journey of deep appreciation and passion for nature.
This program entails:
Theoretical sessions on flora and fauna of Satpura
Nature trails and cycling expeditions
Jeep safaris
Presentations that include basics on mammals, birds and reptiles
Using cameras, binoculars effectively
Outdoor survival skills
Wildlife in the cities
Myths about wildlife
Bookings open for: 21 June, 2020 – 25 June 2020
Are you ready to reinvent your love for nature? Do you wish to experience the benefits of wildlife and nature that have been gifted to you? Then look no further; and book yourself, your friends and family for these deep, insightful lessons in the wild. Lessons and experiences like never before. And who knows your calling might be right there in the deep, mysterious forests.
Author: Natasha Sinha