Rabdi is a popular traditional Indian dessert. Sitaphal or Sharifa also known as custard apple is an interesting way to sweeten the rabdi  with seasonal fruit instead of using additional sugar.
Come October, this exotic fruit is available across Central India and can easily be seen even in the jungles while on a safari.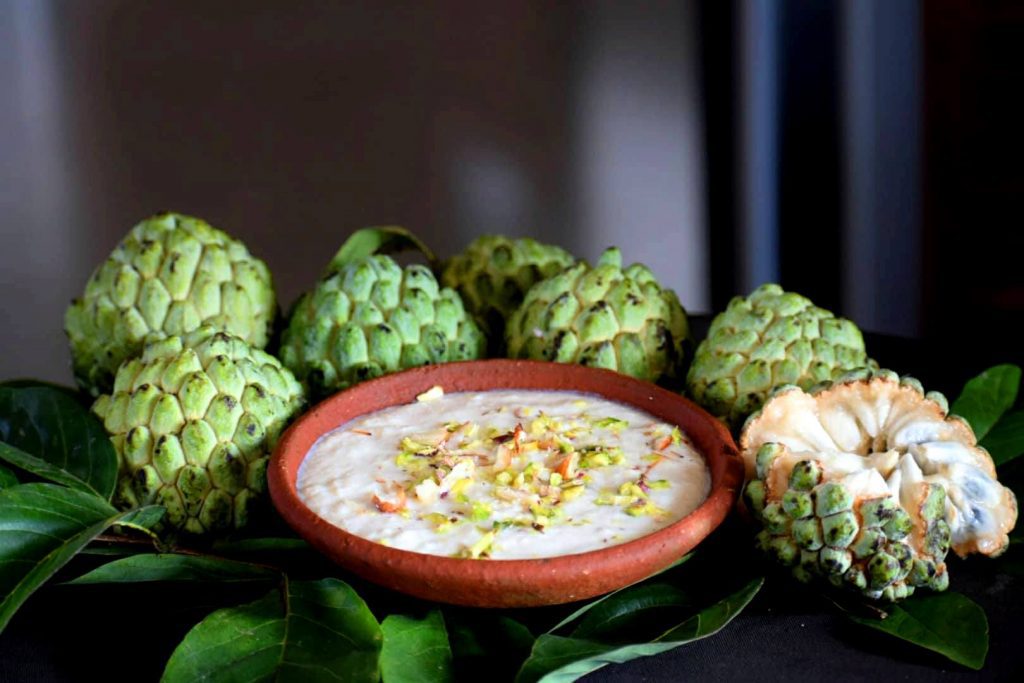 Cooking Time : 40 minutes
Serves: 4
Ingredients:
Full cream milk – 1 litre
Cardamom powder – ½tsp
Custard Apple – 3-5
Almond and Pistachio for garnishing
Method:
De-seed the custard apple and keep the pulp ready in a bowl.
Heat milk in a heavy bottomed pan. Once the milk comes to a boil, lower down the heat to keep the milk simmering. Keep stirring occasionally to avoid burning the milk from the bottom.
Let it simmer until it reduces in half.
Now add the cardamom powder.
Cook until the milk thickens a bit more and remove from heat.
Cool at a room temperature and add the pulp of the custard apple and mix well.
Chill in the refrigerator.
Before serving, garnish with finely cut almonds and pistachios or any other dry-fruits of your choice.
Courtesy : Chef Pankaj Fulera